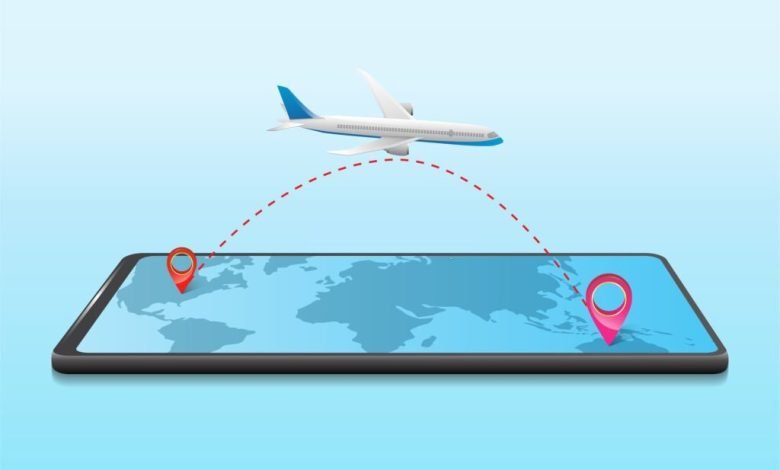 Smartphones and applications have revolutionized pilots' lives in several ways. You've come to the correct place if you are only searching for a few essential pilot apps to improve your flight performance. Today, there are several iOS and Android aviation apps; however, not all will be appropriate for you.
I've filtered out the best pilot apps for iPhone along with android applications in this article, and you may determine which one you need for which purpose by looking through the list. This is precisely what you should know when installing useless programs on your phone.
Best Pilot apps
You don't have to install every one of the pilot apps listed below. You can pick based on the aviation app's popularity in your regular flying according to the importance of the aviation app in your daily flight.
     1. Foreflight.
You may remove or uninstall most other applications if you have only installed the Foreflight pilot apps on your phone. As a result, this has almost every tool a pilot might need to fly safely.
The Foreflight app has the following features:
Weather graphics
Moving maps
Approach charts
Weight/Balance info
VFR and IFR charts
Terrain awareness
Flight planning and filling
The Foreflight is so unusual that it is now included in today's electronic flight bag. It has assisted a lot of aviators in completely replacing paper charts and paperwork in flight. Consequently, today's pilots are better at cockpit administration because they have less clutter inside the cockpit.
  2. Garmin Pilot.
Now I can say that this software is quite comparable to the Foreflight app. The Garmin app serves a similar role as the firefight app for pilots. It's your choice to use it for your flight navigation.
On the other hand, this Garmin pilot app has:
Maps for navigation
Easy weight/balance calculations
Airport information
Enroute weather information
Flight planning feature
Flightplan filing
Online logbook
On the other hand, the Garmin app attempted to merge all of your data into one location.
   3. My Radar
For conducting safe flights, every pilot knows how important it is to understand the weather. Consider having a tool that enables any pilot to predict the weather through a built-in forecasting mechanism. My Radar app offers live weather forecasting as a helpful feature. The app may be downloaded and installed, and you can view all of the weather conditions in the app.
You may check the weather on the road and pick a suitable flight path to avoid inclement weather.
    4. FlightRadar 24
The Flightradar 24 app is a lot of fun. It's been out for a while, and the real-world flight website has been fantastic. I feel this is not only a pilot software but also an aviation software designed for everyone. Anyone who needs it can install the pilot apps and track live flights.
It may be used to discover numerous additional details regarding live flights, not just their route.
This aircraft app provides you with the following information:
Aircraft position
Flight tracks
Aircraft altitudes, headings, and speed
Flight origins & destinations
Aircraft types
Flight numbers
Aircraft registration and country of registration
     5. CloudAhoy
The CloudAhoy app is an aviation program that pilots may use at any level. However, I believe this software is essential for student pilots. In addition, instructors cannot disregard the value of CloudAhoy for flight training.
This program will keep track of all real-time information in flight, including:
Flight attitude
Flight heading
Aircraft speed
Altitude
Flightpath
Flight behavior
All of which may be downloaded after your flight has ended. You may load and replay the flight on a Google map or an aviation chart to analyze your performance as a pilot during the flight. The errors you made during the trip can be spotted from the flight replay later on.
Student pilots and flight instructors may brief themselves about their past flights for future excursions using this application.
The app is developed to help student pilots avoid making the same mistakes and put in the effort necessary to improve their next flight performance. On the other hand, instructors may use this application to provide brief notifications to their pupils and demonstrate that they are better instructors today.
    6. Ergoblue
If you're a pilot who flies frequently, this is the best pilot apps for iphone. There are several other logbooks available today, but none compares to Ergoblue. Ergoblue is the most advanced online logbook available. It has made logging for pilots more simplified than ever before.
This one of the great pilot apps features:
Airline schedule interface
Tracking flight times
Plenty of other automated reports
Currency requirements
and various other customization options based on a pilot's necessities.
This iOS aviation software can be used by a pilot depending on flying, the nation, region, and business.