Health and Fitness
Tips To Take Advantage Of Urgent Care Clinic Services
Take Advantage Of Urgent Care Clinic Services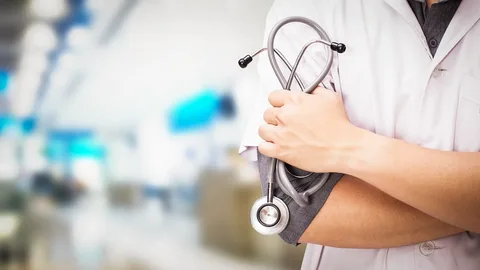 When you need medical care in a hurry, urgent care services can be your best bet. These clinics offer fast, efficient service for minor medical issues like colds, fevers, and minor injuries. However, it's important to know how to make the most of the services an urgent care clinic offers. In this blog post, we'll provide seven tips on how to take advantage of urgent care clinic services. 
With these tips, you'll be able to get the care you need quickly and without any hassle
1. Check if your insurance covers urgent care clinic visits
Before you make an appointment to visit an urgent care clinic, you should verify that your insurance covers the visit. Depending on your health plan, your insurance company may have different levels of coverage for these types of services. 
To find out if your insurance covers urgent care visits, call the customer service number on the back of your insurance card and ask what type of coverage you have. Alternatively, you can use your insurance company's online portal to check if they cover urgent care visits. Be sure to ask a specific questions about the type of services they cover and whether or not there are any restrictions.
2. Research the urgent care clinics in your area
When you're looking for an urgent care clinic, it's important to make sure you do your research. Start by finding out which clinics are in your area. Check the Better Business Bureau to see if they have any reviews and ratings, and ask friends and family members who they have visited and what their experience was like. Check online for additional information about each clinic, such as patient ratings or customer reviews. This can help you narrow down your choices and decide which clinic best fits you.
3. Find out what services each urgent care clinic offers
It's important to research the services available at each urgent care clinic you're considering. Some clinics offer primary care services, such as physicals and vaccinations, while others are limited to a narrower range of urgent care services. It's also important to ask about any specialized care that may be offered, such as pediatric care or x-ray services. 
If a clinic provides a service you need, it may be worth considering, even if it isn't your closest option. You should also ask about any specialties the clinic may have, as this could significantly affect how well you are taken care of. Finally, it is always good practice to check if the clinic is part of a larger medical group that can provide additional resources and support.
4. Make sure the urgent care clinic is accredited
Accreditation is becoming increasingly important as a measure for urgent care clinic services to demonstrate their commitment to patient safety and quality in light of the burgeoning number of such facilities in the United States. Dedication to providing the range of services typical of accredited urgent care centers and clinics is demonstrated through accreditation. Use the Contact form or dial (407) 521-5789 to contact the National Urgent Care Center Accreditation Service and confirm an urgent care center's accreditation status.
5. Ask about the clinic's payment options
Almost one-quarter of Americans forego needed medical care due to financial constraints. One should consider how much urgent care will cost before making an appointment or just showing up. Have you considered how much their urgent care services will cost?
Get details on the clinic's payment policies. Insurance is merely one of several variables that can affect your final bill. You should verify your copayment in advance. This will help you avoid future anxiety and consternation about your medical expenses. Inquire further if there is a pharmacy on the premises of the urgent care clinic. You may save money on medications by purchasing them from a pharmacy on the premises.
6. Check the clinic's hours of operation
Ensure you confirm the clinic's current hours of operation. Otherwise, you should phone ahead and find out when times of the week are their busiest. Appointment demand may sometimes peak, such as lunch or on weekends. Some clinics may get a higher volume of business in the mornings, while others are open on holidays when most doctors' offices are closed. If you can find out when the clinic is the busiest, you can better prepare for your visit. Arriving when the clinic is less busy is ideal. If you don't, you could wait to see a doctor.
7. Bring Some Documents With You
Preparation is key to moving things along quickly and getting the best service possible. Get all the paperwork together that the doctor will need to see you. For example, a list of the medicines you're taking and details on your health insurance. Bring any recent medical diagnoses or imaging studies with you as well. You should also bring your primary care physician's contact information. You must bring a signed parental consent form if you bring a minor child.
Anyone making their first visit to the clinic will be asked to present some form of official identification. The availability of a means of payment is also required. If you plan ahead, you won't have to worry as much about things going wrong before your visit.
8. The Staff Is Skilled And Well Trained
There is no need to worry because the staff at an urgent care clinic is skilled and well-trained to treat all types of injuries and illnesses. In addition, they can treat patients of all ages and backgrounds. En özel ve seksi kadınlardan Olgun Escortlar Nişantaşı | İstanbul Escort Bayan sizlerle burada bulusuyor. The fact that they have been specifically trained to treat patients with a wide range of insurance plans means that you can get the help you need. If you are looking for a provider who can take care of your urgent medical needs when they arise, then one of these clinics can meet your needs efficiently.
Are they Offer Emergency Care Services?
When you have an emergency, you don't want to wait for hours in the hospital waiting room. It would help if you didn't worry about long wait times or, even worse, having to drive back home because there's no room at the hospital. Urgent care clinics are open 24/7 and can provide necessary medical treatment for minor medical issues that aren't serious enough for a trip to the ER.
While they may not be able to perform as many services as hospitals can, they should handle most of your basic urgent care needs, such as a flu shot or stitches after getting hurt playing sports. Suppose you're looking for an alternative option when your family needs immediate medical attention but doesn't require an overnight stay in the hospital. In that case, urgent care clinics might be just what you need!
Bottom Line 
The need for urgent care services can come at any time, and urgent care clinics are a great way to get the care you need when you need it. But not all urgent care clinics are the same, and you should know a few things before you visit one. With these tips, you can make the most of your urgent care clinic visit. From knowing what urgent care clinic services are available to understanding insurance coverage, these tips will help you get the care you need quickly and affordably.