Life Style
Wedding Planning: Ten Cool Tips to Keep You Afloat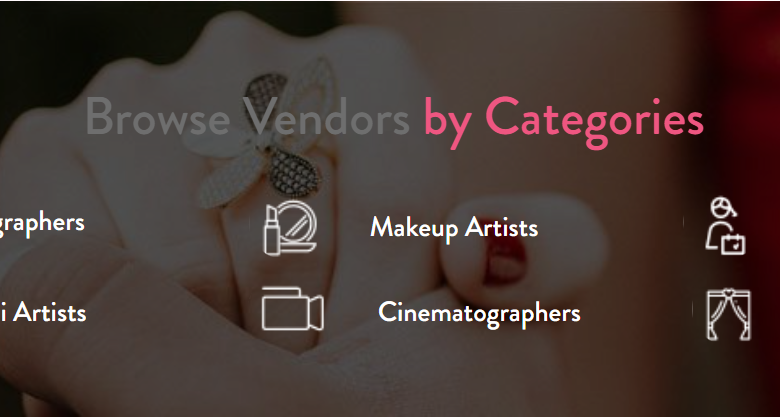 It's a well-known fact that planning a wedding is stressful. Whether you've always dreamed of big, exaggerated yeses or your intimate affair has turned into something much more complicated, it's easy to get weighed down by the preparations. You may soon discover that you want to avoid planning a wedding at all costs – which should be a fun and memorable experience. You are already balancing work, relationships, paying bills, and trying to find time for a social life. Now add an important life event that requires a year of planning. 
Fortunately, there are ways to calm your nerves and make the wedding planning process enjoyable. From taking time off to creating detailed to-do lists, these ten cool tips will help you stay afloat in the crazy world of wedding planning.
Managing Wedding Planning Stress
We asked some of our incredibly talented contributors why managing the stress of wedding planning is important, and we love the answers we got. Photographer Tinsley & Co. said: "Stress can steal so many moments from a great season. I want my couples to look back and remember their engagement with all their hearts. I don't want them looking back and thinking, "Man, this sucks" or "I'm so glad it's over." For most, it's once in a lifetime. Enjoy, don't rush, and don't let stress take over a light-filled chapter.
10 Tips To Beat Wedding Planning Stress
1. Prioritize
First, plan exactly which details are most important to you for your dream wedding. Often couples are overwhelmed with planning the smallest details and lose sight of what matters most to them. Before you start booking suppliers or making deposits, make a list of your absolute must-haves. This could be a professional photographer, live flowers, a farm-to-table meal, etc. You can then refer to this list of priorities whenever you start feeling stressed out after hours of scrolling through Pinterest. Referring to this list repeatedly will also remind you to stick to your budget. You will be able to avoid overspending on items that are not necessary for your dream day. And the budget is one of the biggest stressors couples face during the planning process.
2. Create A Detailed Budget
Speaking of budget, it is essential to draw up a detailed budget. If anxiety stems from how much money you spend, take the time to clarify your budget. Create a top-notch wedding budget and then take it a step further by breaking that money down into different categories. Creating a budget spreadsheet will help you keep track of your expenses and see if there is room for manoeuvre or areas you may need to scale.
We also recommend that you set aside about 5% of your budget for various expenses that may arise. Some unforeseen expenses you might encounter include unexpected guests, vendor meals, tips, service charges, overtime, port charges, insurance, and more.
3. Put Together A To-Do List
Wedding planning can feel like a mountain of tasks to accomplish. If you go there without a game plan, you will feel overwhelmed very quickly. This can lead to anxiety and procrastination, which in turn can lead to more stress.
Consider using a physical wedding planner that includes checklists, worksheets, calendars, etc. This way you can track your budget and schedule and keep your planning in an easily accessible place. If you're more of a cloud-based person, use apps like Trello or Milanote, both of which are also great for creating a wedding mood board.
In addition to a to-do list, create a to-do list. This allows you to see what you've achieved and celebrate the small wins!
4. Consider Hiring A Wedding Planner
If there is room in your budget, find a wedding planner. They help you manage your budget, bring your vision to life, keep things organized, communicate with your other suppliers, advise you on difficult situations that may arise, and help you relax on your big day. They organize everything.
5. Delegating Tasks to Your Wedding Party
There is no shame in asking for help. While there's nothing wrong with being relentlessly self-sufficient, delegating responsibilities to your wedding party and other family members will help keep you sane.
These people want you to succeed and they want to make this process as easy as possible for you. Your marriage is about you, your partner and your loved ones. Don't feel like you have to do every task alone.
6. Weddings – Comparison Is the Thief of Joy
Confrontation is – and always will be – the thief of joy. While sites like Instagram and Pinterest are great for inspiring marriage, they can also make couples feel like their wedding isn't good enough. Your wedding is a celebration for you and your partner, not a competition.
If you find yourself constantly beating yourself up for not being able to get the flowers you saw on Instagram or the expensive neon sign you saw on Pinterest, consider doing a digital detox. These are tools to inspire, not to determine the value of your marriage.
7. Don't Sweat The Small Stuff
As with many things in life, you will run into hiccups when planning your wedding. And it doesn't matter. Imperfection is inevitable, so it is important to accept it. Once the wedding is over, you won't remember that the flowers you wanted were out of season or that you couldn't find the exact table runners you saw online. Whenever you start being petty and overwhelmed, focus on the big picture.
8. Schedule Time For Wedding Planning
One of the most important ways to avoid succumbing to the pressures of marriage is to schedule time on and off plan. Whether you want to schedule Wine Wednesdays when you and your future spouse sit down and plan, or want to save time for weekends, Wedding Planning Time Scheduling will help you separate planning time from your free time.
In your free time, focus on self-care, which looks different for everyone. It could be a walk outside, a manicure, writing in your journal, taking a hot bath, working out at the gym, or watching The Office for the 100th time. Do what makes you happiest. We recommend having a stress-free space — like a bedroom or office — that has nothing to do with wedding planning. You can use it as an escape route to relax and unwind when the going gets tough.
If you are not planning, it is also important to plan dates with your future spouse. Stress can harm your relationship, which is why spending time together is so important. This will help you remember why you are getting married in the first place.
9. Take Care Of Yourself
Taking care of yourself should always be your top priority. This means that you should prioritize your physical and mental health. If you don't feel good about yourself, plan from the start with negative free space.
This also means that you shouldn't rob yourself. Give yourself an ice cream, glasses of wine and takeaway in front of the TV from time to time. Wedding planning is at its best when you find a balance between work and relaxation.
10. Remember The Big Picture
The last and most important piece of advice we can give you is to remember the big picture. Ultimately, your wedding isn't about the biggest party there is. It's about marrying the person you want to grow old with and celebrating with your loved ones. Being stressed out by the seating arrangement or dinner menu won't change the fact that you're tying the knot with the love of your life.
While planning a wedding may never be completely stress-free, taking care of yourself along the way is essential. When you feel overwhelmed, take a deep breath, take a step back and think about these ten tips. To get started, you can use this wedding planning playlist that will keep you motivated and throw a little dance party!