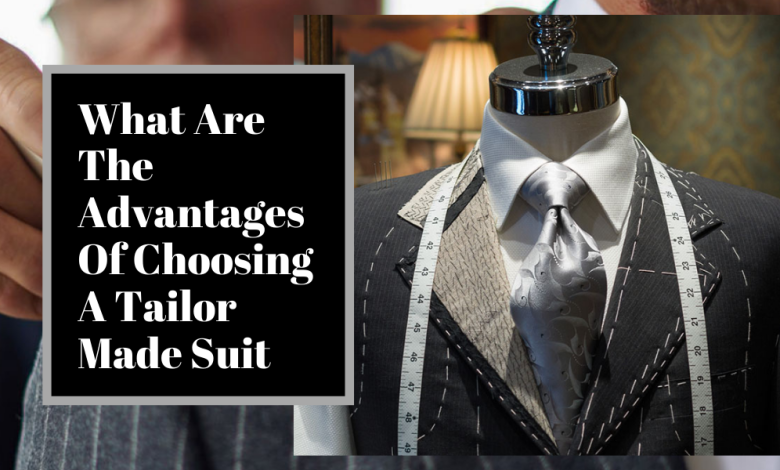 Have you ever heard that a perfectly fitted suit is one of the greatest outfits a man can wear? And a well-fitted suit never goes wrong on any occasion.
But do you know there is a huge difference between wearing a tailor made suit and a ready-made suit on a special occasion? You might say a custom-designed suit is a little costly but ensures that it suits your personality.
So, if you are confused about whether to choose a custom-made suit or not, then we have got your back. Below we have listed the top five qualities of a tailored suit. Let's dive in!
Top 5 Perks Of A Tailor-Made Suit
1. High-Quality Fabric
Do you agree the best design comes when you choose a high-quality material? So, when you decide on a tailor-made suit, a person goes through the following stages:
Choose high-quality fabric
Selecting buttons and other accessories
Suggest the best type of thread to tailor for stitching suit
Discuss the design with a tailor
Moreover, you can decide on fabric as per your requirements. For example, if you need a suit for the office, then go for a premium quality material. On the other hand, if you are going to wear it on one occasion only, then choose the average cloth.
You will be able to select from a wide range of cloth material that looks best on you. And later a professional tailor can design a unique suit for you.
2. Best Fitting
Undoubtedly, the fitting of custom suits is always better than any ready-made suit. It is because, in tailor-made suits, professionals stitch inch by inch on their own. Opting for bespoke tailoring allows the customer to ask the tailor to make what and how exactly you want. But if you decide to buy a ready-made suit, you have to pick from the available sizes.
So, you can say there is no substitute for a customized suit because the tailor takes an exact measurement for different body sizes. Moreover, a tailored suit is cut and stitched exactly to the measurements of an individual. So it will not hang or look baggy from the shoulder, or chest. sleeves, or waist portion. Instead, if you go for a bespoke suit it will enhance your personality. You will have a sleek and streamlined look in a tailored outfit.
We believe that if someone is investing in a suit, then it must fit you the same as a glove. It means comfortable, useful, as well as good looking.
3. Go With The Trend
The best part of a tailor made suit is that you can design or choose the latest design. On the other hand, ready-made suits are sometimes outdated and don't always go well with trends.
Showrooms tend to have a lot of suits that appear the same. It may remember popular trends whereas in the considerable cookie-cutter way.
Therefore if you want to wear the latest men's fashion, a bespoke suit is the best way to choose. It will not only fit your personality and have the high-quality fabric but provide a trendy appearance.
4. Fewer Efforts And Save Time
Visiting different stores to choose the best outfit takes your time as well as effort. However, going for a bespoke suit or shirt maker provides you with ease. How?
For example, you will visit several stores to find a well-fitted suit of your size. And sometimes it takes much time to compromise with colour, size, or style
If we talk about tailor-made suits or shirts, they take just a visit for measurement and understanding of your needs, and you can get a perfectly suitable outfit.
5. Clarity Of Price
We all know price is the first thing that comes to our mind when we talk about a tailored suit. It might be a little expensive sometimes but worth spending money on. You already know the quality of fabric and the price of stitching.
No doubt, you get the best outcome when a suit is within budget, and you can customize it according to demands.
Final Words
We hope this guide will help you to choose your suit type wisely. Now you can decide on whether to go for a tailor made suit or a ready-made suit.
You might have found these qualities useful and cleared your doubts regarding tailored outfits. If you want a customized outfit, you can find a suitable shirt maker or a customized suit tailor.
Thank you for reading!