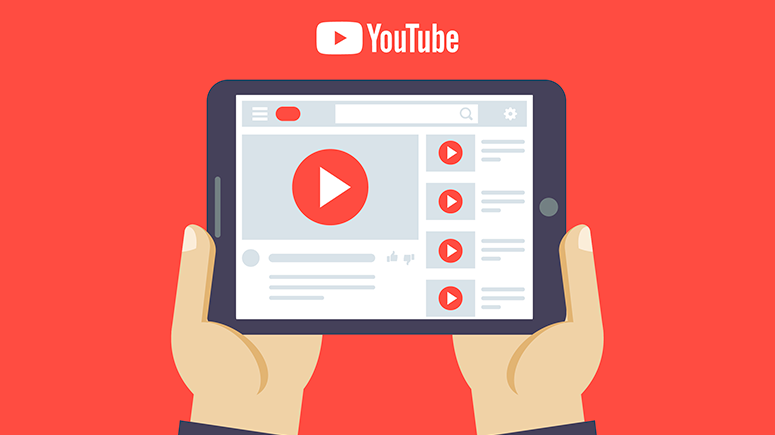 We all know that YouTube is a great platform for sharing videos and connecting with others. But did you know that you can also make money through YouTube marketing? In this blog post, we'll share some of the strategies that can help you make money on YouTube and gain valuable subscribers also you would get an idea of how these strategies should be implemented so that you would get benefit from them. So if you're looking to monetize your channel, keep reading!
Find a Niche
One of the best ways to make money on YouTube is to find a niche that is not yet saturated and create content for that niche.
There are a lot of YouTubers out there, but not all of them are talking about the same thing. By finding a niche that is not yet saturated, you can increase your chances of becoming successful and gaining a lot of viewers which can help you become popular and get more views leading to an increase the subscribers.
Create High-Quality Content
Once you have found your niche, it is important to create high-quality content that will appeal to your audience. This means creating videos that are well-edited, informative, and entertaining.
If your videos are of poor quality, it is unlikely that people will want to watch them, let alone subscribe to your channel. So, always keep this in mind to make quality content that people like to watch, whether it would be entertaining, informative, or any learning skills as well as engaging with well-editing creative videos.
Optimize Your Videos for SEO
In order to get your videos seen by as many people as possible, it is important to optimize them for search engine optimization (SEO).
This means including relevant keywords in your titles and descriptions so that your videos come up when people search for those keywords.
Use Attractive Thumbnail
You should take this one into an account especially if you want your video to be seen by most of the audience, you should make attractive thumbnails that will make them click on the thumbnail, and watch the video most of the time people scroll down more often but choose selectively on the basis of good and eye-catching thumbnail, So if you want your content watched by more audience you should make thumbnail attractive and more catchy.
Promote Your Videos
Once you have created and optimized your videos, it is important to promote them in order to get views. There are a number of ways to promote your videos, such as through social media, email marketing, and paid advertising.
Engage with Your Audience
Another important way to make money on YouTube is to engage with your audience. This means responding to comments and questions, as well as interacting with other YouTubers in your niche. When you engage with your audience, they are more likely to watch your videos and subscribe to your channel.
Collaborate with Other YouTubers
One great way to get more views on your videos is to collaborate with other YouTubers who have a similar audience to yours.
By collaborating with other creators, you can cross-promote each other's videos and reach a larger audience. This is a great way to grow your channel and make more money.
Use Sponsorships
Sponsorships are another way to make money on YouTube. You can find sponsors by reaching out to companies that are related to your niche or by working with an agency that connects sponsors with influencers.
Once you have secured a sponsorship, you will need to create content that promotes the sponsor's product or service.
Use Affiliate Links
If you are promoting products or services in your videos, you can use affiliate links in order to earn commission on sales.
When someone clicks on an affiliate link and makes a purchase, you will earn a commission from the sale. This is an easy way to make money without having to sell anything yourself.
Use Annotations
Annotations are small pieces of text that you can add to your videos. These texts can be used to promote other videos or channels or to provide links to websites where viewers can purchase products or services. By using annotations, you can increase the number of views on your videos and make more money.
Promote Your Videos on Social Media
Social media is a great way to promote your videos and get more views. When you post your videos on social media sites such as Facebook, Twitter, or Instagram, be sure to include a link back to your YouTube channel so people can subscribe.
By promoting your videos on social media, you can increase the number of views and make more money also you can convert your Facebook audience to your youtube channel more easily.
Get a good amount of subscribers and viewers on your youtube channel. So you must have to promote your content to different social media accounts.
Sell Merchandise
Another way to make money on YouTube is to sell merchandise through your channel. This could include t-shirts, hats, mugs, or other items with your channel's name or logo on them.
You can either sell these items yourself or use a service like Merch by Amazon in order to have them fulfilled by Amazon. You can promote products and services and sell them through your youtube channel.
Offer Paid Subscriptions
If you have a lot of great content on your YouTube channel, you can offer paid subscriptions in order to give people access to exclusive content or features.
For example, you could offer paid subscriptions for access to live-stream Q&As or behind-the-scenes footage.
Use YouTube Ads
YouTube offers two different types of ads that you can use to make money: pre-roll ads and display ads. Pre-roll ads are the ones that play before your video starts.
Display ads are the ones that appear on the side of the screen while people are watching your video. You'll need to decide which type of ad is right for your channel and your audience.
Join a Network
Joining a network is one of the best ways to make money on YouTube. Networks provide resources and support for YouTubers, including access to funding, production resources, promotion opportunities, and community engagement initiatives.
Joining a network can help you to grow your channel faster and start earning money sooner than if you were working alone.
Become a YouTube Partner
YouTube Partners are channels that have been verified by YouTube and given access to special features and benefits that other channels don't have.
Becoming a YouTube Partner is one of the best ways to make money on YouTube, but it's also one of the hardest things to achieve. You'll need thousands of subscribers and consistent views before YouTube will even consider verifying your channel.
Conclusion:
Applying the right strategies will help you make money on YouTube. If you follow these tips and implement them accordingly and with consistency you will surely achieve your goal of a successful YouTube monetization strategy.
These tips are taken by specialists and experts, so make sure you implement these tips time and achieve your results.
Also let us know in the comments if you have tried any of these methods to make money on YouTube, What worked for you?