Education
What are the Tips to Prepare for IIT JEE Entrance Exam?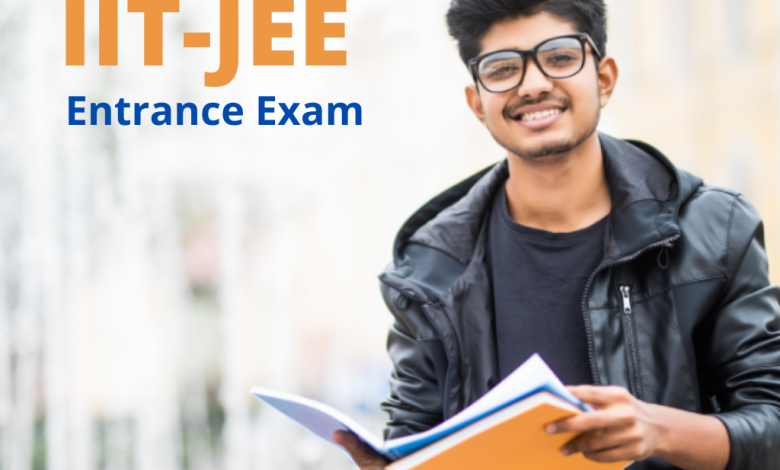 Every year many of the students prepare for IIT JEE entrance exam but only a few get succeeded and get valuable results. It required a lot of hard work and dedication to prepare for IIT JEE entrance exam. Make it your dream and start working n it with full of dedication, for sure you will get remarkable results. 
JEE- Joint Entrance Examination is conducted by NTA. This entrance exam is divided into three phases- Main, Advance, Architecture Aptitude Test( AAT). This exam is conducted Online and NTA uses LAN rather than the internet for safe and secure mode. 
IIT-JEE Main
This is the first step of the IIT-JEE examination. Candidates have to clear this step to go ahead. The further struggle of the aspirant moves ahead only after clearing this IIT Mains exam. Candidates need to study hard to Prepare for IIT JEE Entrance Exam.
IIT-JEE Advance
The candidates who have cleared the mains exam are only eligible to appear in the advanced exam. This is the second step of the candidates towards achieving their goal. This is more difficult than the main exam.
JEE B Architecture Aptitude Test (AAT)
This is the last step of the candidates who are aspiring for architecture.  The candidates who are looking to pursue the architecture courses from IITs. However, there are only two IITs IIT Kharagpur and IIT Roorkee that offer architecture courses for IITs through JEE B Arch. 
 Tips to Prepare for IIT JEE Entrance Exam
When it comes to preparation then no doubt hard work, perseverance would be the first and last options for you to get succeed. All you need to extract some points and make your JEE main study plan accordingly. Moreover, keep some important tips in your mind to prepare for IIT JEE Entrance Exam:
Make  A Study Plan And Follow it Consistently
First of all collect the entire details like syllabus, examination pattern,  updated information, relevant study material and all. Analyse the examination pattern and syllabus of the IIT JEE entrance exam. After this schedule your time according to the subject, topics and daily activities. Set your daily goals, weekly targets and be consistent to achieve them. Do not delay in doing your daily work. Therefore, it is important to be consistent while doing preparation for JEE Main and Advanced.
Revise What You Have Learnt
It is very important to revise what you have learnt on daily basis. We all know that it takes 2-3 hrs time to learn any topic but you can forget it soon if you avoid recalling it or just mugging it up. Hence, always revise your learnt topic to keep it in your mind for long.
Read More: Best Areas To Live In Qatar
Conclusion
It is not easy to crack the IIT JEE entrance exam yet it is not impossible. Every year many students not just even crack the exam but also set a remarkable result. If you want to be one of them and want to get admission to a reputable engineering institute, NIITs, IITs, then you need to keep working while doing preparation for JEE Main and advance. There are various IIT Institute in Yamuna Vihar that provide the best coaching for JEE main and to prepare for IIT JEE Entrance exam. They are also having skilled faculties that provide proper guidance and help in clearing any doubt that will come to your mind.