Home Improvement
What Is Meant By Direct Cooling Technology In A Refrigerator?
Candy Refrigerator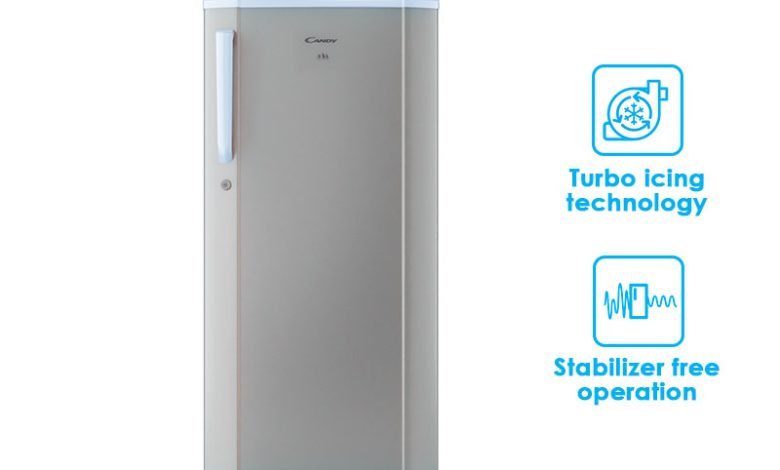 All the refrigerators you look around work according to two main technologies, one is direct cooling, and the other is frost-free technology. This article provides all the essential information on direct cooling technology to decide if you want a refrigerator with this feature.
Direct cooling technology is broadly incorporated in refrigerators for domestic use. Moreover, this technology is economical. Therefore, most refrigerators designed for small families offer this technology. However, before you buy, take a look at how it functions.
What is a Direct Cooling Technology?
A direct cooling system is a popular method generally used in small size refrigerators. In this method, the refrigerating area comes in direct contact with the evaporator coil so that it can be cooled down. Because of this, there is an uneven dispersal of coolness throughout the refrigerator.
Furthermore, the water vapour freezes when it comes under the contact of the cold surface. To solve the random freezing issue, refrigerators have a manual defrost button. By pressing this button, users get rid of the excess ice inside the fridge. This cooling technology is the oldest, and it is commonly used in single door or small-sized refrigerators. Now that you know the function of a direct cooling technology let's look at some of the advantages it offers.
Benefits of Direct Cooling Technology
It is one of the oldest cooling technologies that is being used to date. As a result, different refrigeration needs can only be met by this technology. Following are the benefits it offers:
Energy Efficient
It saves power efficiently and offers an economical freezing option. Although it requires manual defrosting, its frequency is very low. Therefore, defrosting once a week can be sufficient for the proper functioning of the refrigerator.
Suitable for Small Families
Mostly this technology is used in single door small-sized refrigerators. Therefore, it proves to be the best option for a family with 2-3 members.
Less Heating Issues
Refrigerators with direct cooling technology are not equipped with any heater for defrosting. Therefore, the outer surface of this refrigerator does not heat up. Although heating up does not cause any issue with the fridge, you must consider this factor to be on the safer side.
Very Economical
Since this technology is old and requires manual defrosting, it is economical. Therefore, people who want to invest in an economical refrigerator can consider buying this.
Instant Cooling
Refrigerators equipped with direct cooling technology can cool the refrigerating area much faster because they use the natural, conventional cooling process. They are great at keeping your food fresh for a longer duration.
How is Direct Cooling Different From Frost-Free Technology?
● Direct cooling technology is exclusively incorporated in single door refrigerators. In contrast, frost-free technology is used in various types of refrigerators.
● In direct cooling refrigerators, users have control over the defrosting system. On the other hand, frost-free technology defrosts automatically.
● Direct cooling technology is capable of cooling the refrigerator quickly. In contrast, a fridge with frost-free technology takes longer to cool the fridge.
● A direct cooling refrigerator does not heat up on the outer surface. But the frost-free technology equipped a heater for automatic defrosting. This leads to heating the outer surface of the refrigerator.
● Direct cooling refrigerators consume less power, whereas a refrigerator with frost-free technology consumes more electricity because it keeps defrosting again and again.
● Refrigerators equipped with direct cooling technology are comparatively economical.
How to Make a Buying Decision?
Now that you know all that a direct cooling fridge offers, you can decide which refrigerator you need to choose. In addition to the technology, you also need to consider your requirements and availability of space. So often people buy refrigerators out of fascination and regret their decision when they do not fit properly in their house.
If you live separately and want to make an economical investment, you can search for a 170 litre fridge price because it can prove to be the best option for you.