Education
What Is The Future Scope Of The Ethical Hacking In India?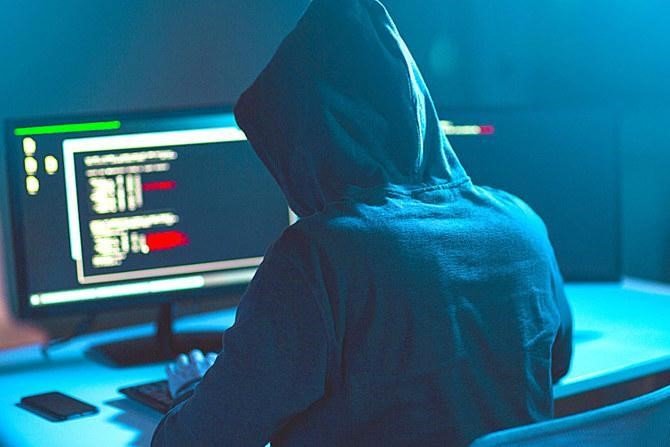 The Demand for Ethical Hacking
Cybersecurity is a highly-pressured topic. 84% of small and medium-sized businesses have been hacked, with the average cost of a data breach being over $2.5 million. So there's an ever-growing demand for cybersecurity experts. That's why Ethical Hacking is a fast-growing industry, with 4 million companies around the world investing in it. Now is the time to learn this lucrative skill and get ahead of the competition!
What is Ethical Hacking?
Ethical hacking is the process of determining the vulnerabilities of a computer system, network, or web application. The goal of ethical hacking is to detect potential threats before malicious actors do.
The ethical hacker will use a variety of tools and techniques to test for vulnerabilities. 
Importance of Ethical Hacking
Ethical Hacking is used to identifying vulnerabilities in a system and fix them before they are exploited by malicious hackers. Hackers have evolved to become more sophisticated in their methods, tools and techniques. As a result, industries are having to invest time and money into new technologies that can detect or prevent such threats.
The benefits of ethical hacking are that:
Helps companies become more secure.

Helps understand the process of a hacker.

Provides an opportunity for developers to test their code and fix any vulnerabilities before they are exploited by hackers.

Allows testers to find and report potential security risks, which can help prevent cyber attacks.
Job Opportunities
Cybersecurity architects are responsible for designing and implementing security strategies to protect an organisation's information assets. Cybersecurity architects are primarily concerned with protecting the confidentiality, integrity, and availability of data. They also work to ensure that systems are secure against targeted attacks. Additionally, they design and implement new security measures to strengthen existing defences. Cybersecurity architects often work closely with IT professionals and other members of the network infrastructure team to develop a comprehensive plan for securing data across an organisation's networks and systems.
Ethical hacking trainers are usually employed by companies to teach employees how to hack their own systems and networks in order to test for vulnerabilities. An ethical hacking trainer might also be hired by a company that wants to make sure that its employees are not compromising their data through improper use of the company's network.
Information Security Analyst
Information Security Analysts are responsible for identifying, analysing, and mitigating threats to the confidentiality, integrity, and availability of data and information assets. 
A penetration tester assesses an organisation's security posture by trying to infiltrate the system or network with a set of tools, techniques, and procedures. The job role of penetration testing includes gathering intelligence on the target organisation's systems, identifying vulnerabilities in the target organisation's systems and exploiting those vulnerabilities.
IT Security Analysts are responsible for ensuring that their company's data is safe from any kind of threats and risks. An IT Security Analyst's job is to identify, analyse, and resolve potential security risks in the business environment.
An ethical hacker is an individual who seeks to identify and prevent vulnerabilities in computer systems and networks. They find flaws in software, hardware, and applications that can be exploited for criminal or malicious purposes. Ethical hackers are employed by many organisations, including government agencies, private companies, universities, law enforcement agencies, and even non-profit organisations. They usually work as consultants or contractors.
Salary Range of Ethical Hacking Skills in India
Ethical hacking is one of the world's most lucrative professions. Companies such as Infosys, Wipro, and TCS hire thousands of ethical hackers each year to test their networks. 
Source
https://www.payscale.com/research/IN/Job=Certified_Ethical_Hacker_(CEH)/Salary?loggedIn
An entry-level Certified Ethical Hacker (CEH) with less than one year of experience can expect to earn a total compensation (tips, bonus, and overtime pay) of 500,000. An early career Certified Ethical Hacker (CEH) with 1-4 years of experience earns an average total compensation of 502,573. A mid-career Certified Ethical Hacker (CEH) with 5-9 years of experience earns an average total compensation of $750,000. An experienced Certified Ethical Hacker (CEH) with 10-19 years of experience earns an average total compensation of $2,750,000.
How to Learn About Ethical Hacking?
Ethical hacking is an essential skill for IT professionals and cybersecurity professionals alike. There are many ways to learn ethical hacking, but the best way to learn it is by gaining experience through hands-on practice. Many people learn ethical hacking through books and online tutorials, but they are not as effective as hands-on practice. 
Below mentioned are some options for you to consider based on your preferences:
Self-Guided Websites and Courses

Books

Virtual Classes

Non-Virtual Classes

Starting Your Own Projects
Where to Learn about Ethical Hacking?
Want to learn more about hacking? Want to check your work and become a pro? LearnVern is a great option for you. Their ethical hacking tutorial will teach you everything you need, from the basics of ethical hacking to advanced penetration testing. You'll learn from real-world experts who have years of experience in this field, and they're teaching it all for free.
Thousands of people are enrolling in LearnVern's online course to quickly learn and master Javascript! With LearnVern's fun and interactive lessons, you'll be able to get up-to-speed with the most popular programming language in just a few minutes per day.
Is Ethical Hacking a Good Career?
Ethical hacking is a career option that is becoming more popular day by day. Many companies are using ethical hackers to help them identify vulnerabilities in their systems and protect them from cyber-attacks. Ethical hacking is a field that offers many opportunities. But, it can be challenging and risky at the same time. Before embarking on this career path, it is critical to have the proper mindset.
 However, with enough skills and experience, you can land a job easily as an ethical hacker in many organisations like banks and government agencies.
 It is a way to make oneself more valuable in the workplace. The benefits of upskilling are that it makes one more employable, and it helps to grow one's career.
The benefits of upskilling include:
Increased employability

Increased knowledge in a specific field

More opportunities for promotion and a salary hike
Conclusion
There has been an increased focus on ethical hacking in India. It is a growing field that offers a lot of opportunities for students and professionals.
The growth will be fueled by the increasing demand for cybersecurity personnel in the country and by the need to establish international standards.
With increasing cybercrime, it is important for Indian companies, organizations, and institutions to invest in ethical hacking as it provides them with protection against malicious attacks, data breaches and loss of sensitive information.