Home Improvement
What to Put In a Dumpster | What is Allowed in My Dumpster?
Introduction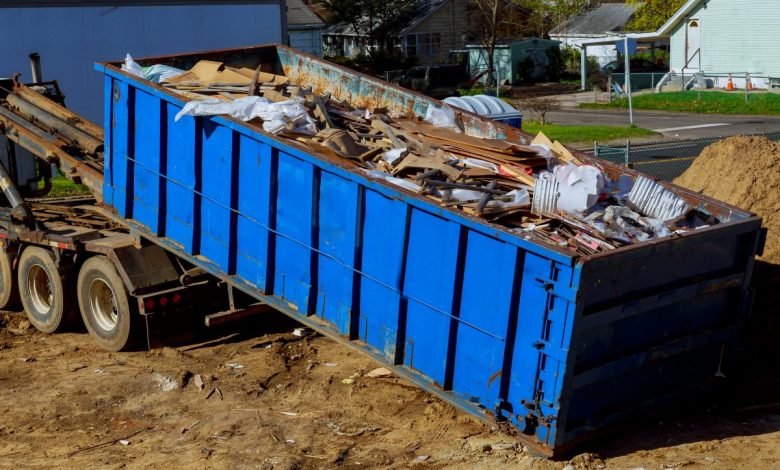 A roll-off dumpster is an ideal disposal solution for commercial and residential buildings. Many things can be disposed of in a roll-off dumpster as you can just load up your junk and leave the rest to the rental company. Many companies offer multiple sizes of dumpsters from 10 to 20 yards. These dumpsters can be placed in a homeowner's garage and a parking lot of a building.
Before tossing off your disposal in the roll-off dumpsters, you need to know which items you can throw in them and which you should avoid. Normally, every company has the same categories of items to place in the dumpster but you can always ask your rental company about which things to avoid tossing in them.
We are dedicated to the preservation of our planet, a cleaner, safer, and healthier environment in which people may prosper not just now, but for future generations.
What to Toss
If you are a contractor working on a construction project or a homeowner remodeling your kitchen, there will be a lot of trash to get rid of. A professional roll-off dumpster rental can hold all the broken concrete, cabinets, drywall, insulation, and many more. Once finished, our team will pick up the dumpster and dispose of all the materials with safety measures.
Many families clean their houses on annual basis. You can get rid of all the unused items and free up the space for all the things you can use. You can toss the furniture, clothing, toys, documents, and some appliances in the dumpster. Appliances are safe to place in dumpsters as long as they do not have any hazardous materials.
There are some projects related to landscaping that can create a mess in the improvement process. You can toss off all the branches, logs, trees, shrubs, and all sorts of unwanted vegetation in the roll-off dumpster. Generally, mixing the dumpster with trash and green waste is not recommended as sometimes the green waste can be recycled. If that is mixed with trash, it will be of no use.
If you are renovating your office and just cleaning out, a dumpster can help to dispose of all the documents, décor items, rugs, business items, and much more. You can get the dumpster set up near your loading dock or backdoor for a proper and careful disposal solution so that your company's appearance is not compromised.
What Not to Toss
The things you are not allowed to toss are not much longer. Normally, batteries and electronics should not be tossed in the dumpster. All hazardous materials are prohibited from going in the dumpster. Materials that can be toxic or poisoned like paints, sealed tanks, liquids, tires, asbestos, or flammables should also be avoided. This helps in protecting the hardworking men and women as well as the environment. You can always ask if you have any doubt. Do not risk the chance of getting in any extra charges or harming anyone working for you. You can ask what items a specific dumpster rental permits and what they do not.