Services
White Label Music Streaming Platform: What It Is and Why You Need It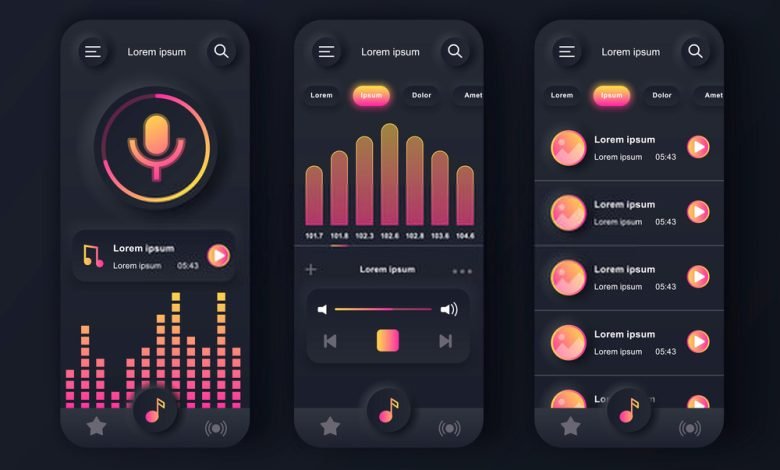 In the last few decades, music streaming has come a long way. CDs, vinyl records, and cassette tapes are no longer necessary. You don't even need to buy digital downloads anymore. On a pocket-sized device, you can now subscribe to a music streaming service and have on-demand access to all the music you'll need.
Hi, do you need a quick and easy way to launch and run your music streaming platform to boost revenue and customer engagement? If YES is your answer, then opting for a white label music streaming service can be an excellent option for you.
Music Streaming Platforms are popular because of the convenience they provide to users. Let's look at some stats that are worth noting:
By 2023, the global music streaming market will exceed $10 billion.

The live streaming segment will grow at a CAGR of more than 19.0 percent between 2020 and 2027.

Because of the instant access to music, 62% of subscribers use audio streaming services.

According to Business Wire, the Global Music Streaming Market will reach $46.9 billion by 2027, growing at a 7.4 percent CAGR.
Let's look at some market leaders to see what's driving their success.
So, What Are the Most Widely Used Music Streaming Services?
Popular Music Streaming Platforms include:
SPOTIFY
Spotify – considered the best music streaming service available on the modern mobile market, with millions and millions of active users worldwide. It gives you immediate access to its massive online music and podcast library, allowing you to listen to whatever content you want, whenever you want. It's both legal and easy to use.
Key Features Of Spotify Music Streaming App
Cloud Storage

Search System

Playlists

Record Library

Recommendations

Social Media Sharing

Notifications

Offline Mode
2. APPLE MUSIC
Apple Music subscribers can now track their most-played songs. Its service not only allows you to stream any track from the iTunes catalog on-demand, but it also allows you to access all of your music on all of your devices, whether purchased from iTunes, copied from a CD, or downloaded from the web.
Key Features Of Apple Music Streaming App
Spatial Audio with Dolby Atmos

Lossless Audio

Personalized algorithmic playlists

Curated playlists

Mood-based playlists

User-created playlists

Beats 1 Radio

Access to other radio stations

Offline song playback
AMAZON MUSIC
Amazon Music is a streaming service that comes with your Prime membership. It includes 2+ million songs for Prime members, thousands of stations and top playlists, and millions of podcast episodes. Furthermore, you can listen offline and with an unlimited number of skips.
Key Features Of Amazon Music
Amazon Music Free: 
Select playlists and thousands of Stations

SD only

Play on one device at a time

No offline playback
Amazon Music Prime: 
2 million songs

Personalized Stations and thousands of playlists

SD only

Ad-free unlimited plays

Play on one device at a time
Amazon Music Unlimited: 
90 million songs

Personalized Stations and thousands of playlists

SD, HD, Ultra HD, and Spatial Audio

Ad-free unlimited plays
Continue reading to know more!
Before we get into the weeds, let's define White Label Music Streaming Platform.
What Exactly is a White Label Music Streaming Platform?
A white-label music streaming platform is a digital library that can get rebranded to promote the platform's owner's brand. Paid apps are available on white-label platforms. However, the free ones are not white labeled because they do not have the right to rebrand them. After all, the user did not purchase it from them. That's one of the reasons you shouldn't rely solely on a free music streaming service.
Want to Know More?
When you GOOGLE – how to create an app like Spotify, how do I start my own music streaming service, how to build an app like Spotify, how to develop an audio streaming app, how to build a music streaming website, where can I get audio software for streaming, how to build a music streaming app, how to create music streaming app, how to make an app like Spotify, you can find so many sources. But first, you should know why you want the best audio streaming platform.
Are you looking for reasons why you should consider using a white label music streaming platform? If you say YES, you've finally arrived at the right place!
Why Create a White Label Music Streaming Platform? – Know the Reasons
1. Branding
One of the most inherent benefits of launching a white label music streaming service is the increased branding options. From color schemes to toggle switches, animations, dropdowns, and search bars, every aspect of the music streaming service can get customized to meet your branding guidelines and improve the end-user experience.
2. Highly-Customizable
Most modern music streaming services available today are highly customizable. When it comes to meeting your enterprise's needs, a white label solution provides a suite of fully customizable features that not only help you meet your business's needs but also those of your customers.
3. Media Player
When your audience is watching your streamed content, their gaze is frequently drawn to the media player, making it the most viewed resource. A White Label Music Platform not only allows you to customize the media player to your exact specifications but also includes additional functionalities to enhance the customer experience.
4. Monetization
When you have a white label music streaming platform, it will open up the door to a wide range of monetization options, ranging from an ad exchange to sponsored content; the possibilities are endless.
5. Lower Costs
Using a white label platform, of course, allows you to save money on Music streaming app development and research. You can skip the development stage entirely and start selling your product/service immediately.
6. Faster Launch
For businesses that want to enter any market quickly, a white-label platform is a way to go because the time required to launch a white label product/service is considerably less than the time needed to start something built from scratch.
To Conclude,
Starting the journey to build a white label audio streaming platform in 2022 will not just position your business to gain a massive share of the global music streaming industry but will also appreciate your efforts for many years to come. White-label platforms have become the preferred method for businesses to launch new products and services because of their massive benefits. Contact VPlayed today to learn more about white label app offerings and get started!