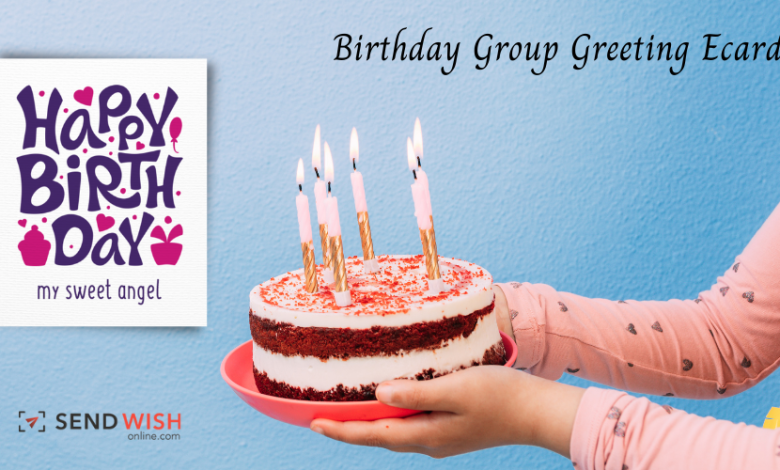 Teachers are probably the closest things to superheroes many of us will encounter, but for whatever reason, finding the right birthday gifts to express appreciation for them can be a huge challenge.  Free birthday ecards
We found out what teachers want from students and parents. These 15 teacher-approved birthday presents have the personal and practical elements teachers of all grade levels love. The best part? It's really easy to make your teacher's birthday, no matter your budget.
Save the apples for your lunch and surprise your teacher with one of these thoughtful birthday gifts instead.
Everyone loves a good book
Perhaps your teacher introduced you to an author who just released a new book, or maybe you read a story that reminded you of something your teacher said in class. Books can be great gifts for teachers because there are tons of opportunities to make them personal.
Personalized pencils
Nothing is worse than having your pencils stolen. Help your teacher keep track of their supplies with personalized school supplies, like customized pencils with their names written on them.
Gift cards
When asked what their favourite gifts are, teachers commonly place gift cards near the top, especially for places nearby so they can enjoy some quality off-campus time. Think coffee shops, restaurants or movie vouchers.
Their go-to grading tool, but better
Teachers spend a huge amount of their time grading assignments, so giving them something to help with that process can be a great gift.
A new lanyard
A thoughtful gift to help your teacher keep their ID, classroom key and other necessities in one spot.
School supplies
Teachers usually pay out of pocket for the supplies in their classrooms, which can add up quickly. Pencils, pens, dry-erase markers, colouring supplies, disinfecting wipes and tissues are used daily, so whenever teachers get a new stock of classroom supplies, it's a big help.
A movie night
Treat your teacher to a night at the movies. A gift certificate or a couple of tickets and concession vouchers is a fun gift that gives teachers an easy way to spend some time with a friend or loved one.
Sponsorship or donation to a cause close to their hearts
Teachers tend to work within limit space and may feel guilty. When a gift must be given away because they simply don't have room to keep it. Donating in their name to a cause they support is a thoughtful gift that doesn't take up any space.
A letter or card
By far, this is the best gift a student can give a teacher. Teachers live to see their student's progress and growth, and the thing they treasure the most is a free birthday ecards from students thanking them and letting them know that they made a difference. 
Cards bolster relationships by representing the sender's feelings; as a result, the birthday virtual cards become emotionally charged.
A sturdy, personalized tote bag
Teachers have a lot to haul to and from school. This gift is a simple gesture that shows you pay attention and care for your teacher, and it won't go unappreciated.
A well-thought gift basket
When done well, gift baskets can be a huge hit and a lot of fun for students and parents who are more DIY-orien. The key is to make the basket useful and geared toward the teacher's interests. Teachers are pragmatic folks, and if the basket is more style than substance, its contents will probably still be appreciated, but not necessarily used.
Something fun to add to their collection
Does your math teacher always work Star Wars characters into word problems? Or maybe your teacher is a Volkswagen enthusiast and has a row of toy cars on their desk. Teachers are people, too, with lives and interests that extend beyond the classroom. Finish off your search with our awesome collection of  group greeting cards
A keepsake or memory book
Whether it's a scrapbook-style binder filled with quotes, pictures, memories and notes or a blank book that the teacher can keep all the doodles and letters they receive from students over the years, teachers will cherish something like this forever.
 A handmade plaque or decoration for the classroom
This is another fun idea for the DIY-minded. As with many of the other gifts on this list, the key to this is personalization.
Your time
This gift doesn't cost anything, but it's highly value by teachers. An excellent way to express appreciation is to hang out after class or at the end of the school year to help organize or clean the classroom.
Something that reflects a class memory
This kind of gift can take many forms, like a note, a doodle or some sort of knick-knack. If it is meaningful and will remind your teacher of a specific, positive moment in class, it will be value. Try a class picture with each student's signature.
How birthday cards are best for birthdays
When planning to celebrate a birthday, many things come to your attention, for one, whether the birthday boy or girl is into sports or not. Another important thing is the type of party. And last but not least, if you want something memorable for your birthday guy/gal, why not buy them a customized birthday ecards? Birthday cards tend to be an instrumental part of celebrations and may make all the difference in making it unique and memorable for your loved one on their special day.
When celebrating a birthday, one must plan and go through many things. From the location, the guest list, and where you will host it. With all these issues, the virtual birthday card is another important factor that makes it completely different from other events. Many birthday cards are available, but when planning a personalize card, you must check out various websites like sendwishonline.com to avoid getting confused about what one should buy for their special day. Most people use printed materials like traditional cards, which come in many forms. But now birthday ecards seems best from the covid time to till now.
One should note that there are different types of cards available. Cards with funny expressions may be humorous and make the birthday person laugh. Such cards may include phrases such as "Happy Birthday, May All your Birthday wishes Come true." Other funny birthday ecards may read "To a wonderful person on their special day." Some people prefer to use poems and verses to add some charm to the celebration of their birthday. A range of talks about the subject is available for people who want to personalize their cards.
Many more things can be add to make it more creative, like songs, photographs, and other creative ideas that one can have, such as an image of a cake with candles on top and so on. Another idea is to give a voucher to the birthday person. This will make the birthday person smile and brighten up their eyes, which is a thoughtful thing to get them. These vouchers can be use for specific stores and can be redeeme anytime. Or you could use it as a gift card so that they can buy something they want on their day which will make them feel special. Other than all these things, you can add personalized messages too.