Fashion
5 Shirt Types Every Men Should Own
Looking for trendy shirt patterns that looks good in 2022 on you. Check out top 6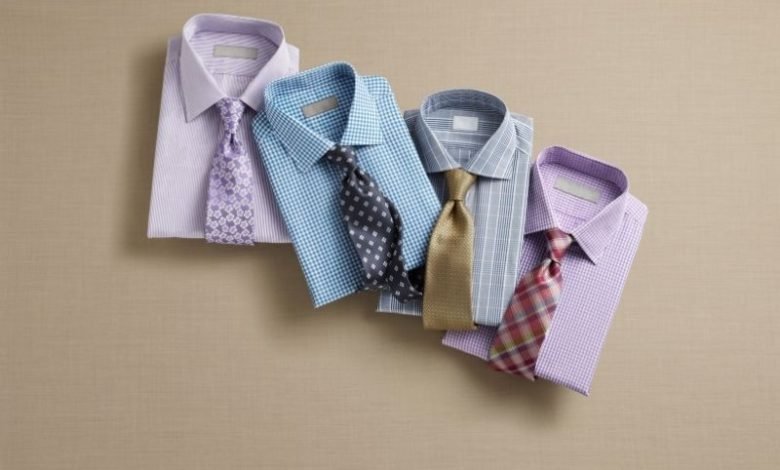 Whether you're getting ready for a big meeting at work or a night out with friends at the neighborhood pub, your stack of shirts has you covered. People often underestimate the power of a well-fitted shirt, which is a mainstay in any wardrobe. Your outfit is something that makes your first impression and enhances your confidence, thus it should be carefully considered. Let's look at the various varieties of stylish shirts for men.
5 Must-Have Shirts For Men 
These are the crucial shirt styles you'll always reach for, whether you're going to a wedding or drinking cocktails by the pool.
1. Flannel Shirt
Flannel shirts aka warm checkered printed shirts for men come in plain or printed versions, which can affect how you wear them. Jeans and leather boots, on the other hand, are the logical choice for traditional checkered variants. However, part of the appeal of the flannel shirt is its adaptability, which means it can be worn with chinos or even formal pants if the proper footwear is worn with it. However, you should never match it with tailoring – this is casual clothing and should be worn as such.
2. Denim Shirt
Who says denim is only for the bottom half of the body? These shirts have a distinct look to them. Denim is a lengthy article of apparel that will never seem out of style.
Wear these shirts with chinos or a contrasting pair of jeans to avoid the denim-on-denim look beloved by Brittney Spears and Justin Timberlake.
A pair of white pants paired with a denim shirt is a really attractive ensemble. Denim shirts offer texture to your ensemble and are a fun experiment item that allows you to step out of the box in a flattering way.
3. Mandarin Collar Shirt
You can go minimal on the collars to eliminate the flakiness of necks and keep your formal dress neutral. A mandarin collar shirt may appear to be without a collar, yet it has tremendous potential to elevate a man's OOTD. Mandarin collar is now also available in floral, Jaipuri and block printed men's shirts.
4. Oxford Shirt
The oxford cloth button-down (OCBD for style men) is a classic smart-casual workplace shirt. You can style it either way up or down. It's a dress shirt that's not as formal as its name indicates; in fact, as you'll see with some of the combinations I put together for a casual look.
5. Linen Shirt
On humid summer days, a linen shirt is a perfect remedy to annoying sweat patches. While still looking sophisticated, the fabric is light, breezy, and breathable. It's a great choice for summer weddings or holiday evenings.
6. Dress Shirt
Whether you enjoy getting dressed up or not, you'll almost certainly have to squeeze yourself into a tuxedo at least a few times over your life. If you didn't know, black-tie attire necessitates a special sort of dress shirt, so have one on hand for your next formal occasion.
Pique (AKA Marcella) fabric was initially chosen for its capacity to hold starch and maintain the cloth crisp and firm, and it is still used to make classic evening and dress shirts today. A bib, which reinforces the cloth, a wing, pointed, or cutaway collar, and double cuffs, which demand the use of cufflinks, are additional common features.