Business
5 things to know before creating a multi-vendor marketplace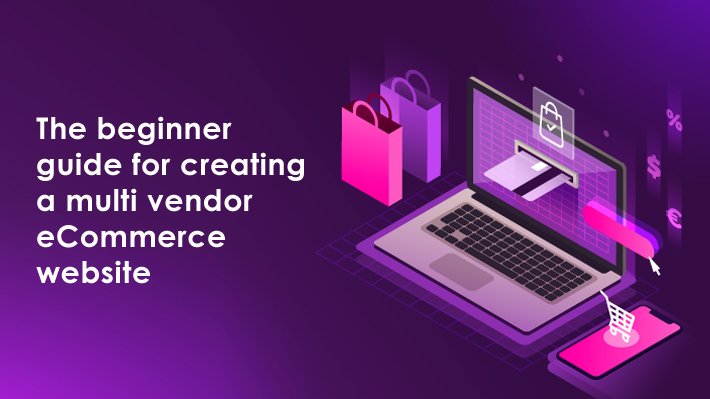 Tremendous growth and positive customer response have made multi-vendor marketplace platforms to be the most aspiring aspect for any budding entrepreneur. But at the same time, we need to understand that all online marketplaces are not successful. Users who have taken great measures in identifying the challenges and much determined in providing solutions to those challenges were able to succeed in the market.
There are still entrepreneurs who are in a dilemma of transforming their business online. For those users, we need to first make them understand the real benefits that are waiting for them.
Benefits of building a multi-vendor marketplace platform
Lower investment – entrepreneurs may not need to invest more in developing and running an online marketplace platform. There is no need to maintain stocks so, there is no inventory maintenance cost also there is no need to rent a warehouse. All you need is to build an eCommerce platform and promote them online.

More automation – the entire business will be carried out through automation if you have the best multi-vendor marketplace. Order processing, payment processing, user registration process, and many more are carried out automatically with less manual interference.

Increased profit – when you prefer a multi-vendor solution then you can have multiple revenue streams within your platform. You can have a commission model, subscription model, listing model, affiliates, advertisements, and many more. Through all these revenue sources you can easily earn more and take better returns.

Easy customer acquisition – you can easily identify your target audience and can simply approach them with fewer efforts. You can run campaigns on all social media platforms and can get more visitors to your eCommerce store and that results in better conversion.
Things to consider before building an online marketplace platform
All the above-mentioned benefits would have created an urge within you to build a marketplace platform for your business. As we have already mentioned all multi vendor marketplace platforms are not producing better results. So, you need to consider a few things before you step into online business.
Analyze your market and know the purpose
Market analysis is mandatory for any business. You need to have a clear insight into the market demand and should pitch your product to the right audience in the right location. You should know how to approach your sellers and buyers and what features you need to provide to satisfy all user groups. Every business will have a purpose, and you need to fulfill your business objectives and should frame your marketplace accordingly.
Choose a website development solution
This is the key element that is going to explain your business to your audience. Your customers will have their first impression of your business by just entering your website. So be more conscious in developing an impressive platform that will provide a better user experience. You can either develop your eCommerce website from the scratch or you can go for a readymade solution that will be more cost-effective and highly recommended for any startup. If you want to develop from scratch then be sure you have enough time to wait and a huge amount to invest.
Integrate suitable monetization channel
The main objective for any business is to generate better income. Your online marketplace platform should be capable of generating good returns. For this, you need to have a suitable monetization strategy that should be implemented with your eCommerce platform. There are several revenue channels and you can choose the one that suits your business and will be comfortable for all user groups in your platform.
Increase your website traffic
Your online business entirely depends on the traffic you generate for your website. If you get better traffic then you can be assured about better conversions. There are several measures to be taken to increase the traffic of your eCommerce website. You need to build a search engine optimized marketplace that will get you top search engine page ranking and will get more audience. Also, provide perfect UI and UX that will attract more audience. Approach all social media channels to promote your website grab the attention of your audiences and make them visit your platform.
Keep an eye on your competitors
The major blunder that every entrepreneur will make is they will forget about their competitors. Will focus only on their own growth and results. It is very essential to identify the strategy that your competitors. You need to give a counter-attack to their strategy and should get hold of their customers. Also should retain your own customers. This is where your true success lies.
Conclusion
Never take your online business easily. There are lots of hindrances and challenges that you need to overcome to become a leading multi vendor eCommerce platform like Amazon and Flipkart. Be more determined about your success and put all your efforts into framing a perfect eCommerce store that can change your life.