Business
Advantages of Adding Live Chat Support to Your Website
Live Chat Support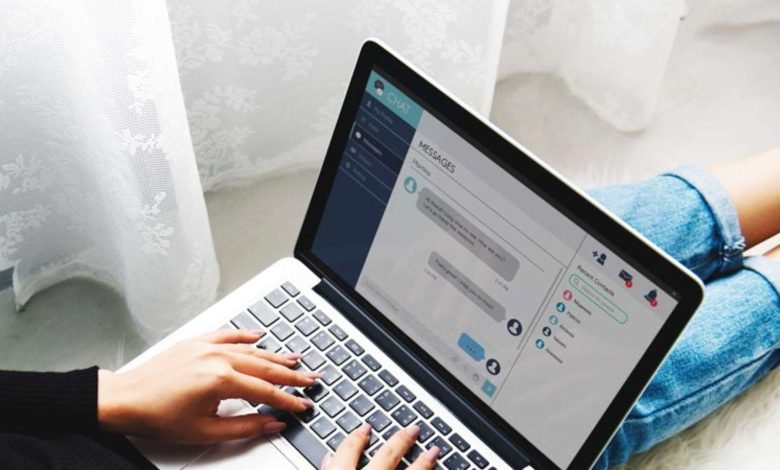 Several essential things make an excellent live chat agent, whether you use live chat for customer support or a customer support bot. These tips include multitasking, identifying trigger points, and emotional intelligence. As a live chat support agent, you must also be able to follow up with your customers. Follow-up is crucial to the customer service interaction, and leaving them hanging can be a frustrating experience.
Multitasking Skills for Live Chat Support.
Often, live chat support agents must multitask to respond to multiple requests. This means they must extract critical information from chats, investigate relevant files, navigate different software, follow the correct protocols, and formulate responses. This ability to multitask helps them to be more productive and achieve higher customer satisfaction rates. Fortunately, there are several tools available that can help live chat agents multitask.
Organizing is a key to good multitasking. A good multitasker knows when to complete each task and keeps a schedule that allows them to achieve each mission. A clean workspace will also help them to find documents quickly. And an organized computer system will help them keep track of multiple projects. Managing projects simultaneously takes practice, but you'll be a natural once you get the hang of it.
Identifying Trigger Points for Customer Issues
Identifying trigger points for customer issues when implementing live chat support is vital to improving your customers' experience. Customers need to feel like they are talking to a natural person, not a bot. A bot can respond more quickly and is 36% more efficient than a human. It is also much easier for customers to communicate with a bot because it is not limited to human interaction. The customer experience is key to improving your business's bottom line and identifying customer frustration and issues.
Identifying trigger points for customer issues is also a great way to ensure that your live chat agents give the right help. For example, repeat visitors to your website are precious for your business. So, an excellent way to welcome them back to your site is to offer them help. Try setting trigger points such as the number of previous visits, having not been helped by another agent, or initiating a chat. Once you know where your trigger points are, you can use them to customize your chat experience.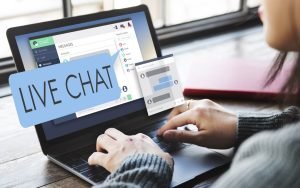 Importance of Emotional Intelligence
The Importance of Emotional Intelligence in Live Chat Support: Developing an emotional quotient is integral to customer service. Not only will it increase your customer satisfaction, but it will also strengthen your emotional connection with them and increase your brand loyalty. So, how can you increase your emotional quotient? Here are some tips. 1. Observe yourself and others: Become aware of your emotions and those of your customers.
Develop your emotional quotient. People with high emotional intelligence are more likely to engage in meaningful conversations with other people. As a result, they tend to be happier and more fulfilled overall. You can improve your relationships, your performance, and your physical health by developing your emotional quotient. Try reading books on the subject or enrolling in an online counseling course. Once you've mastered this skill, you can improve your social skills and communicate more effectively with others.
Creating a Conversational Platform
Creating a conversational platform for live online chat support allows businesses to engage with customers immediately. Making this connection benefits customers and business owners, as a pleasant conversation with a customer can lead to loyalty. Additionally, this method of customer interaction can give businesses the insight they need to make crucial decisions. Below are some tips to make your chat support experience more pleasant for customers.
Creating a conversational platform for live online chat support lets agents view all customer interactions in one unified view, enabling them to personalize each conversation. Zendesk chat software allows for a simple drag and drops feature that helps agents design custom conversation flows. In addition, Chatbots can help customers self-serve by providing direct links to article content in the help center, and they can even be linked to email addresses to send them feedback.

Improve your Customer Support
Adding live chat support to your website can improve your customer support. Live chat is a fast way for customers to contact you, reducing service costs. It's also much more convenient than making a phone call. Live chat also provides customers with answers faster, which reduces the chances that they'll leave your site or write negative reviews. Live chat support can even be integrated into your customer messaging software. Using this type of service on your website is a win-win for everyone.
Whether you're using live chat support to answer questions or provide other assistance, live chat agents need to be able to multitask. They must be able to investigate the issue, extract crucial information, navigate through different software, and deliver well-formulated answers. A strong multitasking capacity helps your live chat agents provide superior customer service and increase productivity. When a live chat agent can multitask efficiently, they can handle more customers simultaneously and remain efficient.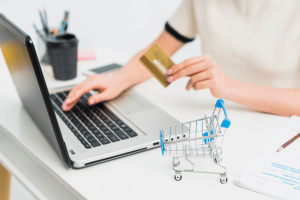 Adding Live Chat Support
Adding live chat support to your website can be simple. Popular online shop systems provide plugins for this functionality so that you can add it without coding knowledge. Once you've added the chat widget, the next step is to customize the messaging interface to match your brand's corporate identity. Choose a style that matches your corporate identity and choose between a bold or informal manner. The interface should also be easy to use. For example, you can set up a form so customers can sign up or leave feedback.
Suppose you're new to the live chat customer support plan. It's worth the effort and will improve customer relationships and increase sales. If your live chat support team does the job right, it will help you deliver excellent customer service and increase sales. So start planning today. Many tips are available to help you achieve the best results with live chat. It doesn't have to be difficult, though. Here are a few best practices to help you get started.
Live Chat Operators
There are many benefits to adding live chat support to your website. However, there are also a few things you should be aware of. First, it is essential to consider the users who might want to use live chat on your website. Moreover, it is essential to keep in mind that the process of adding live chat should be intuitive for your customers. Make sure your live chat widget is visible on every page of your website, and include proactive triggers that will show an alert when a new visitor comes to your site. Additionally, live chat operators can't be available all the time, so it's necessary to add their working hours. For instance, if the operators are unavailable on Saturday, they can reply to the customer's message on Monday.
Another advantage of adding live chat support to your website is that it can reduce the response time spent on resolving customer issues. According to a recent study by Zopim, agents can reply to customer queries in less than 23 seconds, compared to an average of 42 seconds for first-time callers and email messages. In addition, live chat agents can use pre-qualified responses to direct the customer to the right agent.
For more details: