Fashion
Are Human Hair Wigs Worth It?
Human Hair Wigs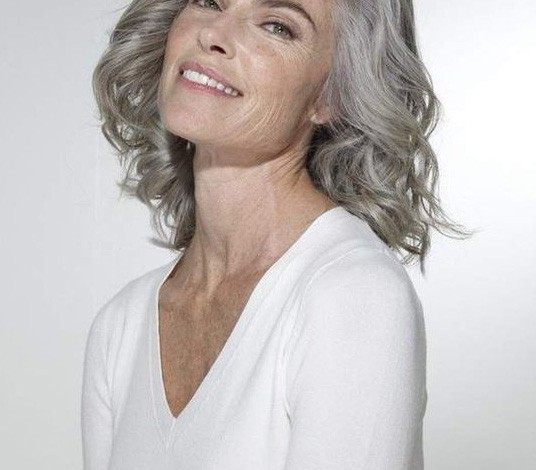 Did you just forego your dream hair because it was "too expensive"?  We all know that human hair wigs can easily make a dent in our banks. So, it is only sensical to wonder if they are worth the hefty price tag. The answer is shocking, yes. 
While some hair brands market their human hair wigs for thousands of dollars, you can find the same quality human hair enhancement at half the price if you know where to shop. 
Yes, we are talking about Wig.Com, where you can find various human hair wigs in different styles and textures at attractive prices from well-known hair brands!
Still, need convincing? 
We understand your hesitance in splurging on wigs made of human hair. That's why we have listed 7 reasons why we think human hair wigs are worth every penny!
1. Ultimate Realism
For most people, the ultimate goal of using wigs is to achieve the most natural-looking results. After all, the last thing you want to worry about is whether or not people can tell if it's your bio hair or a wig. 
That's where human hair enhancement comes in and provides you with the most natural look. 
Since human Remy hair wigs are made from actual human hair, it will be nearly impossible for people to tell if the color you choose is similar to your natural hair or not. This differentiates them from other types of wigs on the market and gives them a natural appearance. 
So, if you're looking for perfect hair that will enhance your appearance and give you that realistic look, look no further than human hair wigs.
2. Longevity 
With proper maintenance and care, human hair wigs can easily last up to 12 months or more. 
A natural hair wig is a worthwhile long-term investment compared to quality synthetic wigs, which can last 6-12 months. 
In the same breath, it is also important to note that quality synthetic wigs are also becoming a favorite among wig wearers because it is becoming harder to tell the difference between them. Except you don't need to invest in the maintenance of synthetic wigs.
So, if you don't mind the commitment of caring for your wigs made with real human hair, you'll be able to get more than 12 months of beautiful hair out of it. 
But if you prefer to enjoy beautiful wigs that require little to no upkeep, synthetic wigs might be the wig for you. 
3. Style Versatility 
Natural hair wigs can be styled in the same way that your bio hair. You can straighten and style them to create the look you desire. 
Human Lace Front Wig, for example, offers freestyle parting because the wig cap is entirely made of high-quality lace. As a result, it gives you 360-degree styling versatility and creates the illusion of hair growing from your scalp.
4. The Perfect Match
Since natural hair wigs can be colored to create the perfect match, it is ideal for women who are just venturing out into the wig realm and prefer to stick to the hair shade that closely matches their natural hair.
5. Hair Trends
Who doesn't love keeping up with the trends? 
But most of the time, we have to work around the hair trends because our hair is too short, too long, too thin, too straight, or too curly. 
Real hair wigs enable you to experiment with different hairstyles and stay current with hair trends without committing to changes to your bio hair. 
These wigs also act as a protective hair enhancement and provide your bio hair a break from everyday styling. This gives you the perfect opportunity to try out the latest hair trends and look stylish but also gives your bio hair the time to repair itself from years of styling damage.
6. Customizable
Another reason why we believe human hair wigs are worth your money is the incredible customizable option that fits your style and looks. Their adaptability is a huge benefit to wearers who like to switch up their looks from time to time.
Quality natural hair wigs are easier to cut, style, and color than wigs made of synthetic fibers and low-quality wigs made with human hair.
They are also far more heat resistant than most synthetic hair wigs. 
With the right heat-styling guide, premium real human hair wigs can be styled with curling irons, flat irons, blow dryers, and other tools without causing compromising the integrity of the hair quality.
So choose high-quality real hair wigs that can withstand the heat if you want to get the most out of your wigs. 
Pro Tip: It is important to remember that a human hair wig cannot repair or grow back, so always use caution when styling to avoid irreparable damage. 
7. Maximum Comfort
An uncomfortable wig can be extremely frustrating. They can give the wearer an uncomfortable feeling, which defeats the entire purpose of how hair wigs are supposed to make the wearer feel. 
On the other hand, real hair wigs are usually more comfortable to wear because they are easy to install and remove.
Quality human hair wigs come with adjustable straps known as wig bands. A wig band is made of soft and thin fabric that helps relieve the pressure from the wig cap, and wearing real hair wigs is comfortable. 
So the best thing to do is to invest in a high-quality natural hair wig with adjustable straps.  Which provides excellent comfort and a snug fit.
Are human hair wigs right for you?
One of the main reasons why people pause when it comes to wigs made from human hair is the price. 
If the price is not an issue, natural hair wigs are easily right for everyone. A human hair wig is the best option for those who want to pamper themselves.
While human hair wigs are more pricey than synthetic wigs, the look and versatility outweigh the cost.
Human hair wigs are made from natural human hair, which is in shorter supply than synthetic hair, which raises the price. 
However, that natural feel and look are worth the extra money for the quality alone. The confidence boost that comes from wearing a human hair wig that improves their appearance is priceless.
Plus, wigs made with natural hair appear natural and look the part, boosting self-esteem and making people look good when they need it the most. 
Conclusion 
The popularity of human hair wigs is undeniable. You will easily spot a woman wearing a wig wherever you go and not even realize it. 
People wear wigs for a variety of reasons. Some people wear wigs to enhance their appearance, while others wear them to conceal hair loss. 
Whatever your reason for wearing a wig. You should buy one that flatters your appearance and complements your facial features and skin tone. 
Fortunately, there are different wigs available for everyone at Wig.Com in various colors, lengths, densities, and styles.
If you want more information related to human hair wigs then visit our blog what are human hair wigs, and what are their advantages and disadvantages of them. Human hair wigs have been the preferred choice of every woman. They give a natural look and volume to your hair. They are available in different length, style, cut, and color.