Finance
Different Types Of Fintech Cards In India
Fintech Cards In India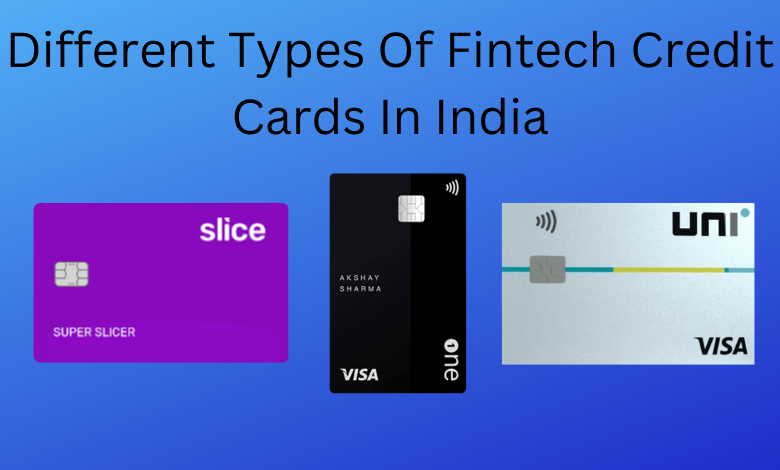 A fintech company makes use of software, cloud, mobile, and digital technologies related to financial services. Commercial banks do not issue Fintech cards. These cards are distinct from standard credit cards and often exist in virtual form. The fintech businesses give customers a virtual card with a set credit limit. Within a few days, they will send you a tangible card with the address engraved on it. Fintech Cards are accessible to everyone, irrespective of credit score, however, this does not mean that individuals with low credit ratings can also obtain credit cards from fintech companies. 
Even while the number of fintech credit cards now offered in the Indian market is not very large, not everyone is aware of all the cards' features. These cards, which have features similar to credit cards, operate on the Buy Now Pay Later principle. Users must install the app as well as comply with the insurer's rules in order to utilize these cards. Users receive a virtual card in the beginning, and it is delivered right away. However, a physical card is not offered  until a couple of days later.
Benefits:
Following are the benefits of Fintech Cards:
Users receive a virtual card from the fintech companies with a predetermined credit limit. Users can instantly obtain a digital Fintech credit card that they can use on online websites.
Replacing a regular credit card can be stressful, but replacing virtual cards is much easier when a credit card is stolen.
Fintechs provide a diverse array of benefits and programmes, including memberships and savings on services like delivery services, e-pharmacy, and educational technology.
Fintechs distribute cards to consumers using little to no physical documents and undertake digital activation. DigiLocker, eKYC, and video KYC are common digital tools used for KYC.
Types of Fintech cards:
In collaboration with their banking partners, which can be either a traditional bank or an NBFC, many fintech companies have developed their own BNPL Cards and even conventional credit cards. Here under we have given different type of Fintech cards:
Slice Super Card:
For individuals who wish to benefit from rewards on every transaction and are beginners to credit, the Slice Super Card is ideal. Upon every purchase, this credit card provides rewards of close to 2%. Among this card's great attributes is that there are no annual or renewal fees. Numerous free options are available to you, including split payments, no-cost EMIs, weekly discounts, and more.
Additionally, this credit card has no baseline credit score requirements, making it possible for people with bad credit to obtain this card and start the credit journey.
Joining fee: Nil
Renewal fee: Nil
Eligibility:
You have to be an Indian citizen.

Users must be having a salaried job or self employable.

The minimum age required is 18.
Benefits of Slice Super Card:
Slice Super Card also offers its users the option of EMI, by choosing EMI, they can make any purchase and pay off their balance in a few months.

Credit limits range from Rs. 2,000 up to Rs. 10 lakhs.

Upon each payment, customers can get cashback of up to 2%.

This card has global acceptance.

It costs nothing to sign up for or renew this card.
One card:
The One Card Credit Card is a freshly introduced metallic credit card which has recently been released. Although this card shares many characteristics with other regular cards, its construction material gives it a distinctive quality. This is a metal credit card, including a variety of offerings and reward point advantages. Only a few participating banks are authorized to issue this card.
Joining fee: Nil
Renewal fee: Nil
Eligibility:
Your credit score needs to be at least 750.

You must be employed on a salary or be self-employed.

To qualify for the One Card Credit Card, a person needs to be at least 18 years old.

You need a reliable source of income.
Benefits of One card:
One of the best features of this card is its easy handling and management. Users can manage their Cards via a smartphone app.

Users can handle a variety of operations through the app, including contactless purchases, internet purchases, local transactions, and more.

Easy Activation allows you to access the card electronically without visiting the bank. In about five minutes, this credit card gets approved and active for the customers to use it anywhere they like.

The outstanding reward point benefits that the one card credit card offers its members are another fantastic perk. These reward points would be promptly added to the user's account right away, and the two major shopping categories would give you 5x as many points. Furthermore, these reward points have no expiration period. 

Additionally, One Card credit cards give their customers the choice of EMI transactions and allow them to gain reward points on such transactions. Moreover, there isn't any requirement for documentation to take advantage of this perk.
UNI Pay 1/3rd Card:
The UNI Card differs from conventional credit cards, the deal with ordinary credit cards is that interest begins to accumulate for those cards on the first billing cycle's deadline. Customers can divide the card payment into 3 interest-free installments (as the name hints) every month when using UNI Cards. 
The credit limit on this card is identical to all regular credit cards that offer the choice of making a repayment later. If you choose to pay only a third of the balance, your credit limit for the following month may decrease by the total of your past-due invoices. There are no annual or joining fees with this credit card as long as you keep making on-time payments each month to manage your commitment.
Joining fee: Nil
Annual fee: Nil
Eligibility:
You must be an Indian citizen.

You need to be at least 18 years old.

Maximum age limit for this card is 60 years.

The applicant must also have a consistent source of income.
Benefits of UNI Pay 1/3rd Card:
This UNI Pay 1/3rd Card offers no joining or annual fees, which is a perk that many users like.

This card offers the benefit of splitting the UNI Card Bill into 3 equal monthly installments over the course of 3 months that too without paying any additional fees or charges.

Users will receive 1% cashback if they fully settle their UNI Credit Card balance.

The UNI Pay Card has a credit limit that starts at Rs. 20,000 and extends up to Rs. 6 lakhs. However, the precise credit card limit might be established after accounting for both your income and credit rating.

You can use the 1/3rd payment option to pay for groceries, needs, fashion items, and emergency expenses in addition to paying credit card payments.
Bottom Line:
There are many advantages to utilizing a Fintech credit card. With a Fintech credit card, you can quickly access credit, so you won't have to wait to buy things you need until your next paycheck. Such cards come in handy when you want money access right away, such as in an emergency. Therefore, if you utilize your card sensibly as well as efficiently, you stand a chance to get unlimited rewards and cashbacks and many more benefits. Users must do their homework while choosing any Fintech credit card to ensure that they will meet the requirements of their needs and wants. Examine its characteristics to see if it is the finest and also the most practical card regarding your spending habits.