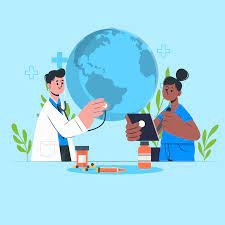 Living healthy, eating healthy, and taking care of one's overall well-being is a responsibility that everyone must practice. Companies and brands play a vital role in regulating the sense of responsibility. General Nutrition Centers, abbreviated GNC, is a company that plays an essential role in promoting health and wellness globally.
How it All Began
GNC Holdings, Inc is a company based in Pittsburgh, Pennsylvania. The company was founded in 1935 by David Shakarian. The journey dates back to 87 years ago when the company decided to solely work for people's better physical health, accelerating gradually and successfully in the health and wellness industry. The company began as a small health food store in Lackzoom, downtown Pittsburgh. The small success of the owner making US$35, turned into the company today having approximately 4100 stores in 65 countries.
This motivated David to open up another store after six months of earning little success. Then he shifted to beginning a mail order business in shipping health foods to promote wellness and make people aware of the same. However, the store was wiped out only for the better due to the Ohio River flooding back then.
In the 1960s, GNC began its massive expansion with health foods, vitamins, and prescription drugs throughout the USA. However, the business's vision to promote physical fitness and be aware of its connection with one's mental health helped the business venture boost in terms of expansion and profit-based success. I
n May 1985, Jerry Horn was appointed as the new CEO after Shakarian's demise. GNC was then privatized and sold to Thomas H. Lee Partners in the late 1980s. In the following years, in the 20s, GNC became a stable company after going public in 2011. Fast forward very recently, in 2021, GNC announced a partnership with Walmart. It now aims to expand its retail and online stores with much more significant and better alliances and collaborations in the future. 
Motivating and Supporting the Desire to Live Well
The health and fitness retailer helps with an assortment of exclusive products. GNC launched G FUEL ready-to-drink cans with energy formula powders in 2022. Adding these ready-to-drinker cans helped GNC level up their gaming portfolio in the growing CPG market. The investment in cans has boosted fitness enthusiasts to consume these drinks, increasing their cognitive function and improving physical fitness. Keeping the legacy of promoting health and wellness globally, these ready-to-drink cans were a productive move to open doors of opportunities worldwide in the gaming and fitness sector.
The products created hype on social media with their products, namely G FUEL Low Stim RTD, G FUEL Compound V- Inspired by "The Boys," and G FUEL Hype Sauce Energy Formula Powder. Additional G FUEL launching products include Hype Sauce Raspberry Lemonade RTD and Sonic Peach Rings cans, each containing only 15 calories and 140 mg of caffeine. Supporting the video gaming and fitness sector, GNC has also aimed to take a step ahead in promoting the health and wellness of women.
Women Health Month
A large number of women lack adequate knowledge in taking care of their bodies and their health. GNC plays an essential role in magnifying the wellness portfolio of women by adding six products of The Honest Company. The initiative honored National Women's Health Month, encouraging young women to invest and care for their health. The products typically included Glow On Body Cream, Rock The Bump Body Butter, Glow On Body Oil, Love The Tatas Postnatal Lactation Plus, Love The Bump Prenatal Once Daily, and Think Ahead Pre+Postnatal DHA. In addition, GNC also offers lines with Hers and Womaness with six of ther products, providing high-quality science-based products in their domestic and international franchise locations and digital e-commerce platforms.
The company is tried, tested, certified, and dedicated to thoughtfully formulating products promoting a healthy lifestyle. With its expansion, they have set a new benchmark in helping itself become the native brand to help people become aware of the healthy lifestyle and its benefits to their lifestyle and lifespan. The company also made a record by setting the launch of Beyond Raw Concept X, continuing innovation with New JOLLY RANCHER Grape in mid- 2022. Abiding by the "Live Well" motto since 1935, the brand has touched consumers worldwide in promoting health and well-being and will continue to diversify in the future. 
Health Care Routine
Many adult women are unaware of taking their healthcare and do not understand that they can take care of their wellbeing to win in life. When you feel great, you do great things in your life, and it is important to take care of yourself to achieve greatness in life. We help women, and other people recognize their health issues and conditions then we give aid to such people who are looking for opportunities to bring greatness in life. In order to maintain your wellbeing and take care of your health, there are a lot of things which take place in between. These things combine together and help you to beat any negativity in your life. For example, more than taking physical care by exercising is required.
The environment, society, and other habits are involved together to maintain your well being. Your daily life routine plays the biggest role in everything, which keeps you dealing with different health conditions. Such as many people rely on going for walks daily just because they feel great walking  meeting new people or exploring new adventures in life. Similarly, doing more activities in your daily life, like exercising, talking to your friends, reading, and taking some fresh air, are all helpful ways for wellbeing. Additionally  your mind's peace and positivity are also a source that helps you accomplish your greatest achievement in health care. 
Positivity
Every individual, whether it's women, children or males, needs to focus on their well being by bringing positive changes. Focusing on well being helps you also relieve depression or anxiety from life. Additionally, many people only think that doing exercises is enough for the well being or taking some fresh air. It is not a fact, and there are more things which you should take care of. Your well being depends on many things. For example, mental health, food habits, reading habits, sitting habits, anger issues, mental issues, or more things that help you maintain your wellbeing. Well being is not just for physical body care. You also need to be well in your mind and spirit. Your thinking ability and attracting positivity in life is also the greatest source for your well being. 
Awareness
Every person takes care of themselves but somewhere. They do lack, so it is important to spread awareness to all the humans around us globally. Because it is really important to take care of your health. To maintain a healthy lifestyle, there are on the list, and it will be different for each person. Every person is in charge of their own lives and taking care of themselves, so it is important to take the realization at the right time and start bringing change in your own life.
Take charge of your own health, make a list of priority working, and then work on yourself daily. If you find any negativity in your life, then practice removing it from your life. In order to have a healthy lifestyle or mindset. You should recognize the activities or things that stop you from living a healthy life. After recognizing, you can bring the changes by yourself.  Whether you need to take the help of an expert to maintain your healthcare. You must do it but remember to prioritize your health and wellness over anything.