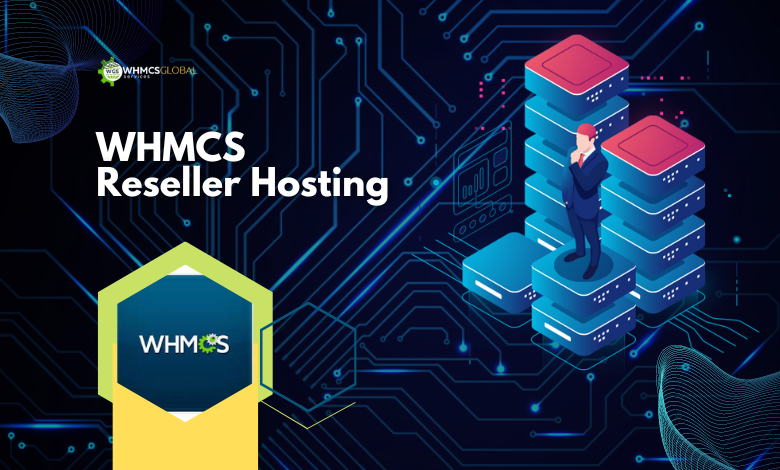 Creating a web hosting infrastructure from scratch is costly and time-consuming. Instead, most specialty hosting companies use reseller hosting. Reseller hosting makes use of current web hosting firms' infrastructure and services. The company rents a server or reseller hosting plan and divides it into parts to sell to clients alongside their own services, providing a side cash stream that may be fostered to grow into a viable business.
Why Should You Start Your Own Web Hosting Company?
If you work as a web developer, web designer, digital marketer, or own an agency, you are probably always searching for new revenue streams and considering how to establish a web hosting firm. You are well-known in your local market; many small companies recognize you, and you excel at client acquisition and servicing.
Web hosting providers are frequently large faceless companies operated from afar. This is an opportunity for small company owners to launch a hosting service. You will undoubtedly acquire new clients and consumers by marketing your service and reputation to local companies.
It is not difficult to start your own web hosting company, but we have developed this guide to assist you make the correct decisions from the start.
Choosing A Niche
Successful reseller hosting companies work in distinct niche markets and customize their goods to those clients. New web hosting providers would find it challenging to compete with HostingSeekers. However, they may use our server hosting platform to provide hosting for their selected specialty.
What qualifies as a reseller hosting service niche? It might be any market niche with identical needs. One strategy is to advertise hosting with specific characteristics such as high-performance hosting, SEO hosting, managed hosting, and so on.
Another method is to focus on the demands of a certain set of people or businesses: hosting for hairdressers, real estate agents, manufacturers, travel bloggers, game reviews, photographers, and so on.
How to Select a Hosting Provider for Your Reseller Hosting Company
To resell hosting, you must lease infrastructure and other services from an existing web hosting company. There are several hosting companies to select from, including shared hosting, virtual server hosting, and dedicated server hosting.
Except for the smallest reseller companies, shared hosting is unlikely to be a good fit. Shared hosting is the most cost-effective choice, but it is also the least versatile. It provides you the least amount of control, the least amount of scalability, the fewest resources, and is frequently more expensive in the long run than server hosting.
Reseller hosting is ideal for virtual and dedicated server hosting. They enable the reseller to allocate resources as they see fit, install any software required, and maintain total control of their platform.
Hybrid Servers vs. Dedicated Servers for Reseller Hosting
A virtual private server, also known as a Hybrid Server, offers a full hosting environment. A virtual private server operates exactly like a real server in the eyes of the reseller. In actuality, a virtual machine is a piece of software that runs on a physical server.
Virtual servers are a cost-effective way to resell a variety of hosting solutions. Our Hybrid Server platform can handle multiple fairly active WordPress blogs or ecommerce websites, for example.
Dedicated servers are physical servers that only have one tenant. Dedicated hosting on a server has one user and provides far more 'dedicated' resources than other forms of hosting. A powerful dedicated server may easily handle dozens of client websites.
Managed Hosting vs. Unmanaged Hosting
When it comes to account administration, you have the choice of managing the account yourself or having your web hosting business supply a web host manager. It takes time to maintain, secure, and configure a server. Learning how to operate your own server takes time as well. You are responsible for fixing difficulties that emerge with the software you install and providing customer support to your current clients when you administer your server.
Because they seek total control, some hosting resellers opt to handle own servers. Those that would rather focus on building their business and serving their customers may want to use a managed server. Many people choose a managed server, in which your web hosting company handles chores like operating system upgrades, monitoring, and issue resolution. It may cost a bit extra money, but it is well worth it to have a professional handle issue management instead of you.
Control Panels
Web hosting clients may configure and manage client hosting accounts in two ways using their reseller account. They can either utilize the command line or a web hosting control interface.
The command line is a versatile and potent interface. Command-line shells can be automated to carry out commands automatically in addition to providing commands and changing configuration files. The command line has the disadvantage of being sophisticated and difficult to understand.
Online hosting control panels are web programmes that employ a graphical interface to manage servers. A web control panel, such as cPanel or Plesk, makes managing a web hosting business much easier. Both provide tools for creating and controlling client web hosting accounts.
Billing Software
Aside from a server and a control panel, you'll need a mechanism to manage customer accounts, including payments. WHMCS, a web hosting automation platform and billing system that interfaces with web hosting control panels and provides invoicing, payments, tax capabilities, and a range of other utilities, is the dominating programme in this industry.
Once you've picked WHMCS Reseller Hosting, opened a hosting account, bought a server with a control panel, and installed WHMCS, you may configure the programme to generate shared and reseller hosting plans using cPanel as soon as a client pays. WHMCS also provides access for both you and your web hosting clients, allowing them to contact you for help or upgrade their plan with the touch of a mouse.
Creating a Hosting Plan
You now have the ability to build a range of solutions that you may offer depending on your client's demands by renting or leasing a server. These are known as 'price schemes.' When doing so, you must consider your client's needs, such as bandwidth, maximum number of email accounts, and disc capacity. Your web hosting services should provide at least three levels of service, which you might label as Bronze, Silver, and Gold.
After that, you'll need to create a website to sell your services. If you manage the server yourself, you may upload your website to your reseller hosting account using an FTP programme or cPanel.
In conclusion
As you can see, the technical parts of establishing a reseller hosting business aren't as difficult as you would have thought. By pursuing the reseller path, It removes all of the complexity by already having all of the infrastructures for your own hosting firm in place.
To summarize, establishing your own web hosting firm, you will require the following:
A server with enough resources to support the websites of your clients.

To administer the server, a web hosting control panel is used.

A billing and account management system, such as WHMCS.

If you prefer that your web hosting company administer the server, you may purchase a server management package.

A marketing plan for increasing the visibility of your reseller firm.

Hosting plans for different degrees of your service offering.
If you want to create your own hosting company, reseller web hosting is a good place to start. If you are a web developer, do web design, or operate a marketing company that focuses on specialized markets, hosting can help you provide value and attract new clients. Every business need a website, and the majority of them do not want to deal with it themselves.