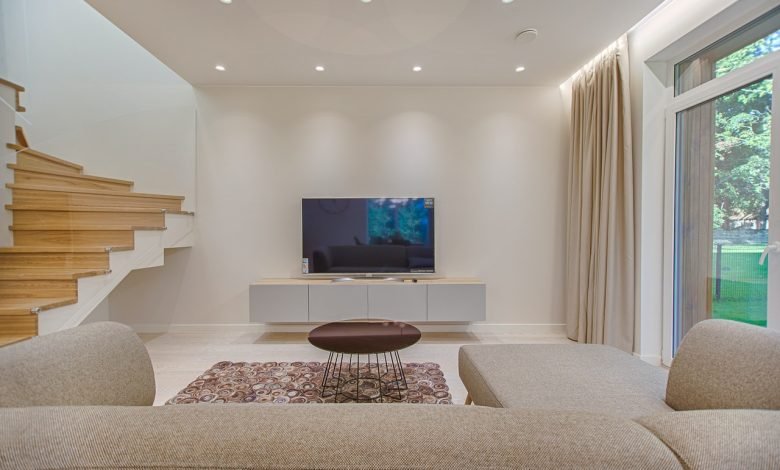 Interior designing is a broad and well-known term. Also the hottest career option. Interior design covers a lot of things, there are rules and principles which are strict. No one is a born interior designer, no one is born talented, you have to go through pain in order to have a hand on something, be smart.
Many people choose their fields without even knowing what they are heading towards. This is like catching an arrow with the hand. Knowing the plus points of the field is crucial but knowing the minuses is also parallelly important.
From my point of view, knowing the minuses is a bit more important because most people get back by these and a bit more messy thing is the lies of weak people. The myths. Just imagine you left a career for a thing and later in time you figure out that was a myth. At that moment, you are the most stupid person in your eye.
Myths related to interior design are in all aspects of it. People easily got messy around colors and types of furniture selection, debating between window blinds and shades, and if there are myths that they didn't aware of then this surely going to be messy.
So here I am busting some of the myths related to interior design. And trust me you have to be aware of these myths.
Myth#1: You Have To Follow Trends
Come on this is your place, make it on your likes. That designer whose idea it is, he is not going to live there. Every person has a unique lifestyle so his space has to reflect his nature, not the media.
Many go mess around with modern and traditional terms. Many sacrifices their likes just to follow the trends and end up consulting with a doctor about their disturbed mood.
When you hire a professional for interior design your home, yes he will do certain things upon his understanding but in case you are happy with those and also it is a standard rule to know clients' desires first. No one is going to throw things at you only if you didn't stand for that.
Myth#2: Traditional Is Not A Modern-Day Statement
Traditional is traditional, which means they are old so can't fit in today's picture. This is entirely one of the top myths. I think traditional décor is much classier than today's modern one.
The elegance and maturity they bring to the interior are unmatched. Traditional things are also become revolutionized over time. They are still traditional but there is a bit of modern touch in them.
For example, curtains, they are one of oldest window coverings but still today they are one of the top-notch. The design is still the same and even today they are able to outclass any window covering.
Myth#3: Matching Of All
In interior design, it is recommended that everything has to be synced so there is a connection all over the interior but that doesn't mean that everything has to be the same. This will surely make it stupid.
You can go walls with different but there is a rule in that. If you want the beauty from it leave three of the walls the same and have a completely different textured color on a single wall. In the bedroom, Opt for the wall that is in front of your bed, and in the living room do it where the TV is installed.
This is also the same with colors. You can have the same colors but don't make too much contrast. Also, limit the color mixup to only three. Don't make it too colorful even if it is a playroom.
Myth#4 Interior Designers Are Just Decorators
Watch out for that because it is a messy one. Interior design is not just limited to decorations, it is a broad term. Interior design is also and most importantly about problem-solving.
It is like designing in the sense that it can solve any interior-related issue, and also somehow solve some exterior issues even. In short, using a design or unique pattern to solve a major issue.
It can be anything, from managing the space to coping with insulation issues also. Choosing the lighting in a way that not only looks great but provides a reasonable and meaningful amount of light.
Myth#5 All Window Coverings Are The Same
This is totally wrong and poor awareness of window coverings. Almost all window coverings are right specific on a goal, a purpose. They are designed and specifically made of some sort of materials or fabrics to stand on a specific point.
And there is a huge range of window coverings designs and types of materials or fabrics, so you can have one for your specific condition.
I know what you are thinking, there are a lot of types enough to make me a mess. So, here is a thing window coverings are mainly categorized on two terms. Soft coverings and hard coverings.
Soft window coverings are basically for décor purposes, mostly. Hard window coverings are functional so they can serve you more than just décor. Window coverings like window blinds, can be great as a statement of supreme privacy and light management and also help you cope with some major issues like insulation.