Book Reviews
Reasons to Choose Saddle-Stitch Booklet Printing and Binding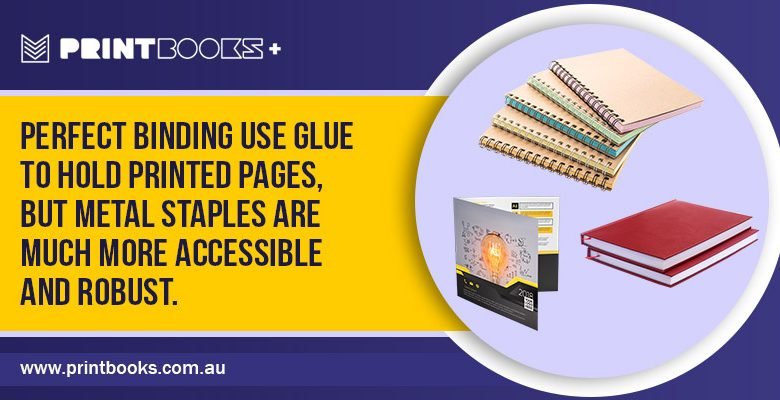 Well, if you have finished the final drafting of your manuscript, the next step is the printing and publishing process. Cover design is essential for turning your manuscript into a saddle stitch book printing. Many printing companies offer a variety of choices to make, including finish and paper type. Saddle stitch booklet printing is the most popular choice for publications of up to 200 pages when your document is approved and ready for print. Reasons to Choose Saddle-Stitch Booklet Printing and Binding
One of the most critical decisions to acknowledge for your next saddle stitch bookbinding is what type of binding option to choose. There are different binding options available in book printing Melbourne. A saddle-stitched is the most popular and cost-effective bookbinding method, including perfect binding, spiral binding, wire binding, case binding, padding, top staple, self covers, printed covers, Etc.
What are saddle-stitch booklet printing and binding processes?
Saddle stitch book printing is the least expensive and most straightforward bookbinding method. Parent sheets are cut, folded, and nested by a printer, one inside the other, and stapled through the fold line to form a finished booklet in the saddle stitch binding process.
Printbooks can print saddle stitch booklets with a maximum page limit of 200 pages at 115 GSM, with square edge options available. Ideally, the saddle stitch booklet printing is most effective with booklets having fewer pages, the more pages you have, the book will become bulky once folded, and it will not lie flat.
Reasons to Choose Saddle-Stitch Booklet Printing and Binding
Convert your hard work into a printed leaflet once you're finally ready with your manuscript and design.
Pages are stacked and loaded onto a conveyor machine, stitched together using metal staples. Saddle stitch binding services deliver only the highest quality for your project, whether an informational brochure, product catalogue, comic books, workbooks, cookbooks, or booklets of all kinds to reflect the same calibre of your work put into it.
Determine your document size by standard paper sizes since saddle stitch booklets fold sheets of paper. A4 is the typical size printed in portrait or landscape.
Two staples are generally used along the spine from the outside and clinched between the centermost pages to leave a considerable margin on each page to ensure nothing is hidden.
Two standard size printing options utilised in saddle stitch binding:
8.5" * 11"(tabloid/11" * 17" folded in half)
5.5" * 8.5"(letter/ 8.5" * 11" folded in half)
For the saddle stitch booklet method, the pages need to follow the rule of multiples of 4; This means your saddle stitch booklet should have several 4, 8, 12, 16, 20, 24, 28, 32, 40, Etc pages.
The minimum height for a saddle stitch bookbinding is 5.5". By following all the above processes, the result is a straightforward yet professional-looking document. Finally, achieving a clean and accurate cut after printing.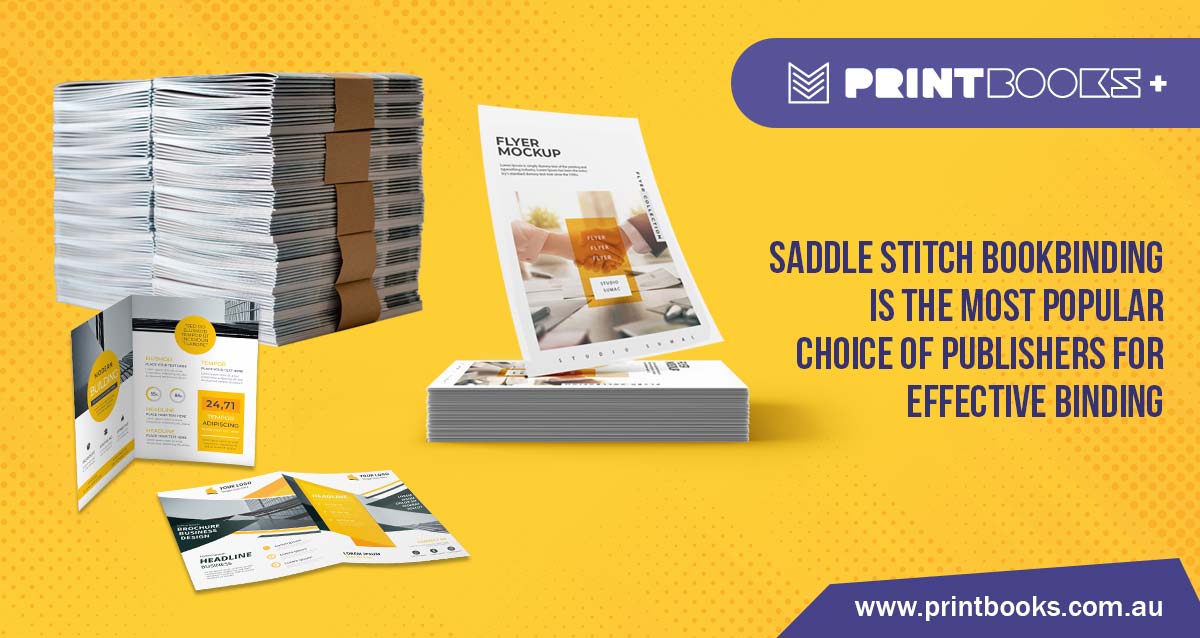 Reason to choose saddle stitch booklet printing
Businesses choose saddle stitched booklet printing and binding because it's an excellent value for money and short production runs. Helps to send out the right messages for your business with saddle-stitch bindings.
The cheapest and reliable form of binding method.
Highly economical way to bind books for short-run productions because minimal preparations are required.
Heavier weight covers or self-covers printed on the face of the booklet; self-cover means the same weight as the interior pages.
A hole punched to insert a spiral or wire binder along the booklet's spine for stiffness of the booklet.
Can use multicolour for printing, with plain black ink or any combination ink.
With a minimal weight of page count, booklets are perfect for mailing and shipping worldwide.
Easy to design and print to accommodate artwork, large images that transit adjoining pages.
The best solution for brochures is that catalogues with glossy magazines look good in appearance and style to upscale audiences.
 Publishers prefer the saddle stitch bookbinding process to work on tight schedules.
Saddle-stitch adds very little weight on bulk quantity booklets, which keeps shipping costs low.
Unlike wire and coil binding, saddle stitch binding uses hidden staples that are only visible when the magazine or booklet is open in the middle.
This strategy is highly frugal with artistic freedom, especially for small and short term booklets.
What is saddle stitching, and how it works?
It's important for editors, designers, marketers, and professionals to know where to order saddle stitch printing and binding company. Printbooks have provided top-notch saddle stitch booklet printing for decades. One of the best book printing and binding melbourne, we know that we are perfect partners to assist with whatever booklet style you need.
Saddle stitching is one of the most popular binding options sought-after by businesses to print their marketing material. Because it gives a professional yet lavish look to the booklets. Reasons to Choose Saddle-Stitch Booklet, we at Printbooks, offer high-quality saddle stitched booklets binding services to our clients at affordable prices. If professionally done, saddle stitched booklets can be a pretty useful source of promotion. And, when you choose us to do it, you can save huge bucks for your business. Our team is efficient in carrying out this type of bookbinding work for you with perfection.
We help the customer in choosing this type of popular type of binding for their booklets that do not have plenty of pages such as magazines, comic books, brochures, and more. Saddle stitched booklets make it easier for customers to flip the pages and read it with ease.
Features of our saddle stitching booklets printing:
Popular and cheapest option; loved for its simplicity and professional look
Two staples will hold the book together and cost low price for binding
A gamut of options for choosing the paper and finishing that fit your brand
It is pretty economical
Why choose us for your saddle stitched booklets?
We offer saddle stitched booklets in portrait and landscape sizes as per your requirement.
Our saddle stitching services come with different types of pages, page count, and size of the booklet.
You can choose the type of inside pages and cover for the booklet.
We precisely cut the material, fold, and saddle stitch to provide a clean finish to all the papers.
Our saddle stitched booklets are always neat and impressive.