Tech
Top 10 Key Features of iPhone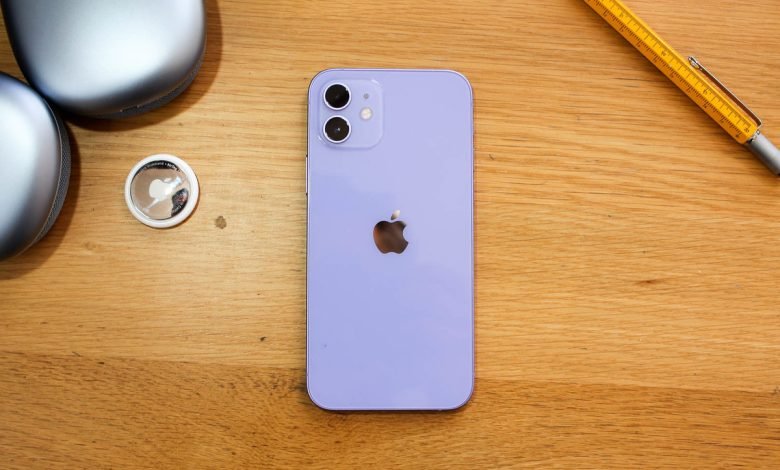 Apple continues improving its operating system with a number of advanced features and new updates. While Apple hasn't released any shocking new features, some of the latest iPhone features have become its trademark that now it is nearly impossible to imagine an iPhone without them. These quality new features make our iOS experience more enjoyable and unique. Some features found in iPhone 12 Pro Max or iPhone 13 Pro Max unlocked are so exciting that they have fundamentally changed how we use iPhones.
In this article, we have discussed the 10 features Apple released in 2021 that enhanced the entire iOS experience.
Following a podcast in the official Podcasts app before 2021 was a bit of a hassle. It was easy to mark different shows as your favorite ones, but you could not get a list of those shows that you followed.
With the arrival of iOS 14 and then iOS 15, the Podcasts app saw improvements. Although these changes may seem small, they improve the overall app experience. Now, you can easily go to the next sequential episode in a series instead of the last released episode.
Emergency Calling Button Presses
Although Apple wanted to replace this feature, they realized most people would press a button over and over in a panicked state. Due to this realization, they brought back the multiple button presses feature for calling emergency services. If you prefer the hold option, it is also available in iOS 15 along with the multiple button presses under Emergency SOS in Settings. 
Ever since the arrival of iOS 14.5, Apple has become more advanced in terms of offering more control to users. It means if you have an Unlocked iPhone 12 Pro or iPhone 12 Pro Max unlocked, you can have better control over the apps you install on your iPhone. Besides, you can also manage what apps do to track you on your device.
In iOS 14, you can tell an app to stop tracking your activity after being closed. When Apple saw that apps were still finding ways to follow users, it added an App Privacy report on newer iOS versions. This user-toggled report allows you to see what apps send what data while using your phone.
While the name Legacy Contacts sounds harmless, it is a serious affair. With iOS 15.2, users can designate contacts who will inherit their data after they die. It is easy to set up legacy contacts.
Your family members will be automatically available for selection when you start the process. However, you can choose anyone from your phone's contact list as a legacy contact. You will send them a message to add the key to their account settings. Then, they can access your data after you die. 
Virtual Vaccination Cards
The 2021 Apple updates kept the ongoing pandemic in mind when introducing the virtual vaccination cards feature. Nowadays, we need to have our vaccination card on us at all times, just like our ID card or driver's license. So, Apple introduced a new feature to add your vaccination card to Apple Wallet. This way, it becomes easier to carry your vaccination information wherever you go. Because we may forget our wallets at home, but nobody forgets their phone home.
Another small but impactful improvement, especially in the pandemic hit world, is the QR codes enhancement. While this feature already existed, it could not read bigger QR codes. Using QR codes is a tricky feature, and if things don't get focused easily and quickly, it can become frustrating and embarrassing. Thanks to Apple's timely updates, now, it's much easier to scan bigger QR codes. The newer iPhones like the iPhone 12 Pro Max and iPhone 13 Pro Max are practically picking up QR codes in the backgrounds of things.
It is a fact that nobody can remember who shared what with them and when. In the sea of photos, videos, and other media files, it becomes difficult to find out a particular picture someone shared with you a while ago. Apple realized this problem and introduced the Shared with Me feature in the Photos, Music, TV, and Safari apps. This feature is a godsend as it helps you find out exactly what you were looking for with a bit of digging.
Apple already offers Sleep Mode and Do Not Disturb Mode. However, taking these innovations a step further, Apple introduced the Focus Mode in 2021. This feature adds more utility to your routine because you can transform your iPhone's screen for a particular activity instead of silencing notifications. For instance, you can create a Workout mode or Study mode that surfaces only relevant apps and widgets. Moreover, it can also inform others that you are studying, driving, or working out. It offers some default categories, but you can also build a custom one.
FaceTime has been an Apple-only feature since 2021. With the arrival of iOS15, Apple has removed this restriction. Now, you can create a share link that allows anyone to join your FaceTime call through their browser. It doesn't matter what device they are using; they can simply use the share link to join the call.
Joining with an iOS device has its perks, like enhanced audio, video, and real-time screen sharing. But other operating systems also work fine on a FaceTime call.
The best feature upgrade Apple brought in 2021 is the interactive photos. It means the text in images is now interactive and clickable. You can tap on a URL or phone number and instantly visit the website or call the number. Moreover, when you click a picture with newer iPhones, it adds metadata to the image. You can click on the link to get more information about the item in the photo.
Final Thoughts
The latest iPhones have been considerably improved in terms of features and have come a long way. So whether you purchase an iPhone 13 Pro Max unlocked or an iPhone 12 Pro Max unlocked, it will offer the latest features, making the iOS experience more authentic and enjoyable.