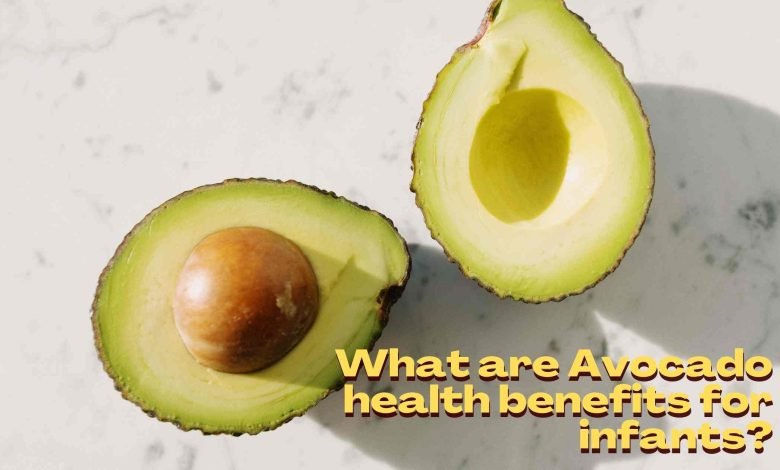 The body of babies grows rapidly and hence they require adequate amount of nutrients. In such a situation, avocado can be a good food for babies. This article talks about the health benefits of avocado for babies.
Avocado
a pear-shaped fruit with a rough leathery skin, smooth oily edible flesh, and a large stone. 'Avocado' actually comes from a word meaning 'testicle'
It is an  Excellent source of nutrients
Calories: 322.
Fat: 30 grams.
Protein: 4 grams.
Carbs: 17 grams.
Fiber: 14 grams.
Vitamin_C : 22% of the daily value
Vitamin_E: 28%
Vitamin_K: 35%
Every person needs to get enough nutrition to stay healthy. However, the situation becomes a bit more complicated in the case of children.
The body of young children is very delicate and they fall ill if they do not get the right diet.  Children's bodies need adequate nutrients for their proper development.
Often the biggest problem in front of parents is that children leave healthy things at home and prefer to eat unhealthy things outside. If you are also worried about the same thing, then there is good news for you too. 
Avocado is a fruit rich in many health benefits, which can be very beneficial for the health of children. Along with having carbs and fiber, many types of vitamins are also present in it.
Along with this, potassium, iron and magnesium are also found in it, which help a lot in the physical and mental development of the child. This article talks about the major benefits of avocado for babies.
Gives full nutrition to the body
Avocado is a very beneficial food for babies whose body weight is less than normal. Nutrients like potassium, magnesium and fiber are found in sufficient amount, which can overcome the deficiency of nutrients in the body.
Keeps diseases like anemia away
Often anemia deficiency is seen in children, which can sometimes lead to serious diseases. Avocado is a good source of iron, with the help of which many diseases related to anemia can be prevented.
makes digestion healthy
Avocado is also known for the rich amount of fiber present in it, which does not cause digestive problems. Children who have constipation or any other problem related to indigestion, then adding avocado to their diet can be a good option.
makes the brain sharp
Avocado contains special types of vitamins, which strengthen the health of the brain. If you want to make your child's brain healthy, start giving him avocados today.
keep eyes healthy
If you are Giving avocado to your babies It can be very beneficial for their eye health. If you also think that your child may have vision problems or glasses, then definitely include avocado in their diet.
Benefits of Avocado
Avocados are high in fat with 60 per cent of this being monounsaturated fats, which research suggests helps to protect against heart disease and lower blood pressure. They are also an excellent source of potassium, folate and fibre, all of which benefit the heart and cardiovascular system. For more health.