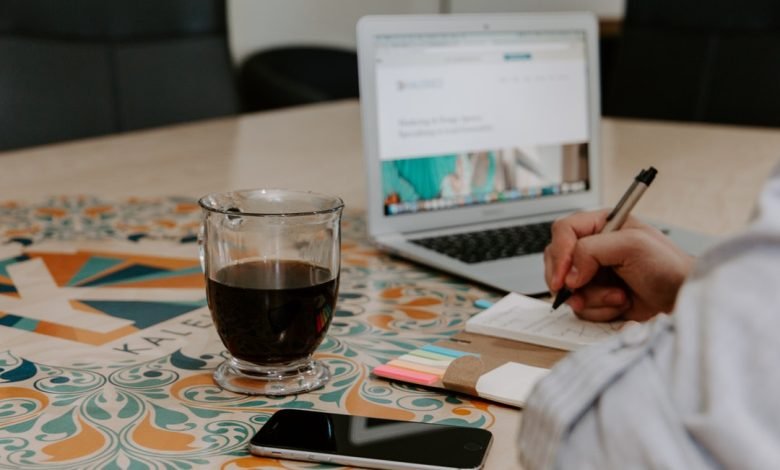 Have you ever heard the phrase cite? Digital marketing is not about plagiarising. Citations are a tool that helps companies rank higher in search results and convert those who browse business directories to paying customers. Your business can build authority by establishing citations so search engines can recognize it as a reliable source of information. Your SEO can be improved by consistent citations that contain the correct information. This information helps customers find the products and services you offer and makes it easier for them to get in touch with you.
What is a local Citation?
Moz states: "A local citation is any online mention of partial or complete name, address, and phone number of a local business – also called NAP data. Citations can occur on local business directories, on websites and apps, and on social platforms. Citations help people to discover local businesses and can also impact local search engine rankings. Specifically, having high quality basic citations can help you rank accurately on Google's local search interfaces. Local businesses can actively manage many citations to ensure data accuracy."
Local ranking is dependent on "Citation Signals." So, we're referring to the name, address, and phone number (NAP citations). It is basically where your contact information appears online and in what format. Because search engines don't want people to use the wrong contact information, NAP citations are crucial. You can find potential citations for your business anywhere on the internet. They might be in:
Google and Facebook are significant sites

Directory sites like Hotfrog or YellowPages

Blogs, local newspapers, and other small websites
Not only is it good for SEO, but also your business. Losing clients due to incorrect contact information is not a good idea.
Auditing Citations
Auditing is the first step in perfecting NAP citations. This can be done using a variety of free websites. Let's begin with Moz's citation tool.
We are missing essential aggregators. We can also add a website on our Foursquare page and edit our Bing name. These are straightforward wins. As you can see, even the slightest change in the name will be flagged incorrectly. You need to ensure that your NAP citations are consistent across all platforms.
Although the Moz tool is an excellent start, many potential NAP citation mistakes won't be shown there. They're only showing large sites/directories. Google will help us find more NAP-citation issues.
Manual NAP Citation Research
Most people type in keywords to Google. You may not realize that Google is mighty. You can use operators to narrow down search results. However, Moz has created a list of Google operators you may find helpful in all your searches. We will focus on the" "and – operators to find incorrect or incomplete citations. The "operator specifies that search results must contain a term matching the term in." The – operator indicates that the search results must not include the affected term.
For incomplete citations, we can use the following formats:
"Name" "Address" – "Phone number". (For citations that do not require your phone number)

"Name" "Phone Number" – "Address" (For citations that do not include your address)

"Address" – "Phone number." – "Name" (Citations that do not include your business name).
It doesn't matter if your address is complete. The street address suffices.
We can use these words to correct incorrect citations:
"Address"" "Phone number" "Former/incorrect Name" (For citations that include an old/incomplete company name)

"Phone number" ("Name") "Former/incorrect Address" (For citations that include an old/incomplete street address)

"Address" and "Name" are the options. (For citations using an old number, click here)
Building Citations
After we audited our citations, it was time to build more. We have two options: we can use paid tools or go manual.
Manual Citation Building
Shortly, by contacting the country's big data aggregators is one of the best ways to build citations. These aggregators collect NAP information from many companies and then distribute it to other websites, such as Google.
Moz has posted a detailed article about the Canadian search ecosystem. Besides, Yellow Pages Group (YPG) is a critical player in this ecosystem.
Also, this means that YPG might find a lot of incorrect or missing citations if your listing is not accurate. Amazing how a phonebook maker managed to remain relevant in the digital age. You can even use their scanning tool to search for incorrect citations. 
Secondly, Industry Canada is a vital aggregate. They won't be a problem if your corporate information has been listed adequately with federal or provincial entities. You can also build manual citations by visiting some of these websites and registering or modifying existing business information. 
Manual citation building can be tedious and lengthy. It will take you hours to complete correctly. This is why people love automation.
Paid Citation Building
Many sites offer paid or freemium citation building, which can however,  help you take some stress out of your day. Unsurprisingly, BrightLocal & WhiteSpark are the largest citation sites. They provided the lists we used to create the citation sites.
WhiteSpark's Local Citation Finder is available to assist you in finding citations. Besides there's a free version, but it won't provide much data. Premium versions allow you to source more citations as well as competitor analysis. BrightLocal can create citations for your website: they offer a Citation Maker and a Local Data Aggregator. This tool is not as valuable for Canada as it is in the United States. However, The largest aggregator in Canada are YPG and the Government. It is easy to do yourself.
Types of Citations:
Here's a list of all the major types of local citations.
Search Engines Google, Bing, and Apple
Primary Data Aggregators- Specifically, Core platforms are Foursquare, Data Axle and Neustar/Localeze.
Important Platforms and also Major Directories Key local business listings can be created on social media sites such as Facebook and Yelp.
Geo/Industry-Specific Platforms – Also In addition to building local business listings on the major local business data platforms that serve all industries, however, your company can seek to build listings on websites that are specific to its unique industry and geography. These platforms include websites for chambers of commerce or professional associations and guilds.
Supplementary Cited can be earned or built on many publications including news sites, blogs, apps, maps and government databases. So, Although they are not specifically designed for publication of local business listings, these citations can still be used as a reference to your company. These citations can be earned based on merit or public interest/sharing information.
Owned Property Your website is the best representation of your business data online.
You can create all of the above types citations using automated software (like Local), or manually filling out forms on local business platforms.
Thereupon, By displaying search engines that your business has credibility and relevance, building citations can help with SEO. This increases your online credibility and presence. Even the best SEOs are useless without accurate information. So, an audit can help identify and correct incorrect addresses and phone numbers. Local citations are a convenient way for customers to find you online and get in touch with you. Similary, Citations are an essential part of your online business presence.
Since, Snap SEO is a global leader in building local citations for your business. All citations come filled out with a complete Name, Address, and Phone Number, or NAP. So,  Click to learn more today about local citations and business listings, and how they can grow your business.