Business
WHAT IS A PRECIOUS METALS DEPOSITORY?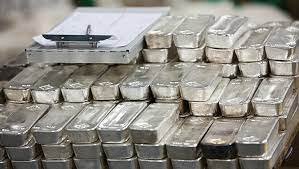 For most investors, choosing where to store precious metals is a top concern.  There are always many factors investors need to consider when selecting a precious metals depository to store their gold and silver. A precious metals depository is one of the most secure storage locations for precious metals, but not all facilities are created equal. Each facility has different policies and procedures for its processes within the facility, including security, reporting, and insurance, to name a few.
Investors are encouraged to ask precious metals depositories these questions:
Years established?
What are their designations and accreditations?
Is there international airport access?
Types of items stored?
Types of specialized insurance?
What are their internal security control measures?
Is there in-person pick-up & drop-off capabilities?
Does the depository offer geographic diversification
?Is there onsite armed security?
Are assets held in "custody"?
What are their confidentiality protocols
Is the depository privately owned?
What type of audits does the depository conduct?
What are their proprietary inventory control systems?
Is their staff comprised of precious metals experts?
Is their staff employees and not contractors?
Do they have class iii gold vaults?
Do they have proprietary depository reporting systems? Or online 24/7 access?
International Depository Services Group has a free interactive PDF checklist to aid investors in their precious metals storage decision. International Depository Services Group (IDS Group) offers precious metals storage at three strategically located, full-service, state-of-the-art, secure precious metals depositories in North America.