Business
What is Soft Sell and What are Soft Selling Techniques?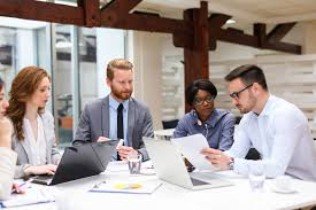 To sell your product or service, you will have to approach your prospects, and there are two techniques that sales representatives hinge on to reach out to you – hard sell and soft sell. It depends upon the company's culture that which type of selling methods they want to use.
You may be familiar with both types of selling techniques, but a majority of companies use hard sell as this allows you to close the deal sooner than the other approach.
While inventory cost is high, you want to convert the prospect into the user as soon as possible. Well, both types of selling methods have their own reason for being used, but experts suggest that soft-selling derives better output than hard selling.
Difference between Hard Sell and Soft Sell
Hard selling and soft selling are two different techniques. A hard sell is an approach used when you are to close the deal sooner rather than later. It uses an aggressive technique. Although some sales representatives do not find this approach suitable, a majority of companies still use it.
According to this approach, you just focus on the main features of your products without emphasizing the needs of your customers. You may hide some important information about the product that can influence the buying decision of users and lie to them.
While providing the best user experience is crucial, hard-selling may be associated with unscrupulous sales selling methods. On the other hand, soft-sell emphasizes the quality of the relationship you build with your prospect.
Here your purpose is not to sell quickly but to provide your users with a product or service relevant to their needs. Contrary to hard-selling, soft-selling uses subtle persuasion. Since it does not focus on quick closing the deal, it does not mean that you do not need to be consistent.
You will have to be in touch with your prospect throughout the sales process. You must have complete knowledge about your product as you will have to relate its benefits to their current problems to sell it. It may take a longer time than hard-selling, but it will establish trust among your prospects.
They will likely keep visiting you on and off. Here is the crucial difference:
The hard sell is a direct and aggressive approach, while the soft sell focuses on relationship building, winning trust, and pitching a prospect.
Here are the Soft Sell Techniques
Soft selling is a better technique than hard-selling because it allows you to build a relationship with your prospects while pitching them a product. Here is how you can make it successful:
Research your Prospect's Challenges
Before you start soft selling, you should know about your prospects – their current problems and the desired solution. It is vital to pitch them for the right product, and therefore you need to figure out if your product is actually relevant to their current problems. Is it able to work as a solution?
You should spend time researching your industry trends. Find out what your prospects expect of you. Unless you get familiarity with your prospects' challenges and priorities, you will not be able to make your soft selling technique successful.
You will likely use tools to do market research. You can take out long term personal loans to buy these tools.
Use a Personalized Approach
At the time of pitching your prospect, you will have to be professional, but it does not mean that you will not always be at the top in your communication. Using a personalized approach means you should be more empathetic in your communication style.
Though you have already researched the market and understood your users' current problems, you cannot show them that you know everything. This sense of superiority will make your prospects offended, and you will lose them.
You should encourage them to tell their problems. As your purpose is to build a relationship with your prospect, you should try to maintain your tone of professional yet friendly. At the time of pitching your client through the soft selling technique. You should not precisely utter the script given to you.
The script usually helps you give a direction to start a conversation, but it does not mean that you will stick to it. You should try to make your script personalized. It cannot be the same for all users you pitch. Make it two-way communication, which means make it in a way that your user also shows interest and asks you questions. Below is an example of formal and conversational tone:
"Hi Eric, this is Joe from XYZ Ltd Company. I have called you to discuss features and benefits of so and so…"
This is an example of a formal tone. If you want to close the deal in a practical way, you will have to use a conversational tone. Read the following statement.
"Hi Eric, this is Joe from XYZ Ltd Company. First off, I would like to know about your company's latest demands. What is exactly your goals so I can offer you best and the most relevant product."
A conversational tone can easily connect your prospects with you as they can express their problems more openly to you.
Do not assume that you know everything even though you has done extensive research. Unless you patiently listen to your audience, you cannot decide if the product you are pitching is relevant to their needs. It is vital to actively listen to your prospects as this will help you decide what kind of product will be helpful to solve their current problems.
Ask your sales representatives that they listen to their prospects carefully. Use advanced software to record their phone calls to check the quality of their work, and if you find flaws, you should find the scope for fixing those issues. If you cannot pay for these tools, you can take out unsecured loans for bad credit people.
At the time of pitching your prospect, it is crucial to know whether they are interested in your product and service. Open-ended questions can help reveal their genuine interest in buying your products. Asking questions is also imperative because it helps build rapport with your prospects.
You should make a list of questions in advance. A few questions will be the same for all of your clients. However, the rest questions may vary based on their interests and goals. It will show your clients that you actually care about them.
You want to know their real concerns so you can provide them with the best offer. It helps gain their trust, and then it will become easier for you to close the deal.
Final Words
Soft selling is undoubtedly the best technique as it allows you to pitch clients after building a trustworthy relationship with them.
As you do not use an aggressive approach, they will more likely be able to understand your point of view to make a decision. Though you will have to be consistent with your efforts, this will certainly help you turn them into sales.