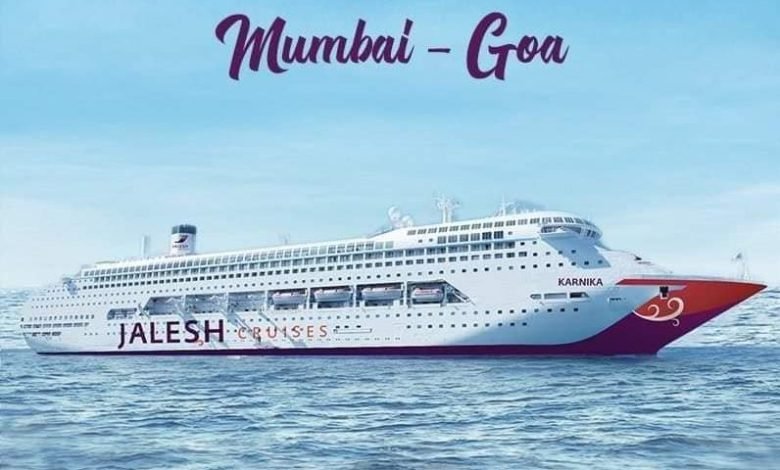 The ticket price of Jalesh cruise from Mumbai to Goa starts at INR 19,000 per person. So, how do you book a Jalesh Cruise Package? As you are known, Jalesh Cruises, the most awaited luxury cruise service company, was launch in April 2019.
Before Jalesh Cruises, you've probably heard of the popular Angriya Cruise, which debuted in October 2018. However, Angriya only provided a cruise service between Mumbai and Goa.
After Angriya Cruises, Jalesh Cruises is another luxury cruise line that has launched in India. It claims to be one of the first of its kind.
So, if you've already read a lot about this new Jalesh Cruise Package from Mumbai to Goa or Jalesh Cruise Booking Details, here are some frequently asked questions about their packages, booking information, destinations, itineraries, and so on, so that you can get answers to all of your questions in one spot.
Frequently Asked Questions
Jalesh Cruises travels to which destinations?
Jalesh Cruise is currently accessible between a number of domestic and foreign destinations. Mumbai, Mormugao (Goa), Ganpatipule (Konkan Coast, Maharastra), Diu, and the High Seas are the domestic destinations (the sea away from Mumbai coast).
Dubai, Abu Dhabi, Muscat, Khasab (a city in Oman), and Bahrain are among the international destinations of the Jalesh cruise.
What are the starting pricing for the packages?
The packages presently start at Rs 13,680 per person, according to the official Jalesh Cruise website.
Is food and lodging included in the package price?
Yes, many types of accommodations are available based on your preferences, which you can specify when making your reservation. Only the cost of a basic supper is include in the package price. If you want to purchase additional drinks, beverages, bears, wine, or any other products or services, you will be charge an additional fee.
What is the name of the ship of Jalesh cruise?
The ship's name is 'Karnika.'
What premium services are offer on the Jalesh cruise?
The cruise offers a variety of facilities and activities, including a spa at sea, a casino, a bar, shopping, a pool party, and a night walk on the pool deck, among others. Customized celebrations, such as birthday parties, wedding anniversaries, corporate events, and so on, are also available. For such events, you will need to contact their customer service department.
Is everything on board the Jalesh cruise ship free when I make a reservation?
No, as previously stated, the package just includes lodging and basic food. Anything extra, such as a spa treatment, cocktails, or other activities, will be charge separately.
Is the Jalesh cruise ideal for a honeymoon?
Yes, a Jalesh cruise is an excellent choice for your honeymoon or other personal or family celebrations, and it will be a once-in-a-lifetime experience.
Which season is the best for booking Jalesh cruise packages?
There is no better time to plan a cruise than during the greatest season. However, due to adverse weather, cruise services are suspended during various monsoon months. Summers may also make you sweat due to the tropical heat of the region. As a leading travel agents in Mumbai, we prefer to book the packages during the winter (Oct to March).
What if a medical emergency occurs on board?
In the event of an emergency, doctors are always on board.