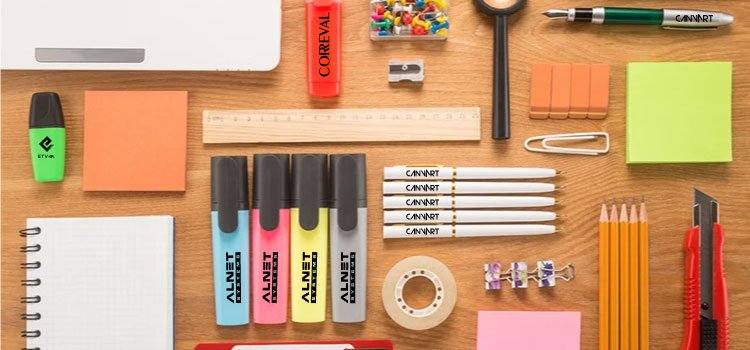 There are several methods for attracting client attention, but not all of them are appropriate for your budget or brand requirements. Custom office supplies are one of the most adaptable marketing methods. With so much competition, every business person should go to great measures to make their company stand out.
Customers often make snap judgments about a company based on its look. They may believe that your items or services are outmoded if your image is outdated. Your company's image may be updated with varied custom office supplies.
What makes these Custom Office Supplies important?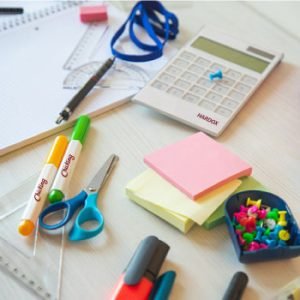 When it comes to interacting with clients, workers, stakeholders, and partners, business stationery is a valuable tool. Any modifications to the logo, slogan, contact information, and so on may be communicated via stationery.
These items show that the workplace is operating smoothly. It demonstrates the efforts of the business owners to create an ideal office space in which the employees are given everything they require to function at their best.
Your company will have a strong corporate identification thanks to the personalized office supplies from China. It may also be used to promote your business. It is the most basic kind of marketing that may offer a lot of chances and revenue. The customized office supplies instil a feeling of professionalism in your prospects and help them remember you.
BENEFITS OF CUSTOM OFFICE SUPPLIES
Although most of our daily conversations appear to be digital, the value of stationary can sometimes be underappreciated. Professional office supplies, on the other hand, are a crucial component of your company materials.
HELPS IN NETWORKING
Networking is critical to running a successful small business. You'll need to connect with other firms, clients, and consumers, among other things.
Even if you're not consciously trying to network, custom office supplies will make it easier for you to do so. Sending a letter with your company's name and logo on it, or gifting a client promotional ballpoint pens and urging them to keep them, may all assist with networking. This way whenever they use this product, other people will know about you and may network with you in future.
SPREAD AWARENESS
You can successfully sell your brand with custom office products. Your company may be capable of supplying the greatest products or services on the planet. However, none of this will matter if you are unable to properly advertise your firm daily. When you give consumers pens, custom printed notebooks, and other branded items, you're helping to spread the word about your company.
This is the reason that these office stationery items are the first choice for many businesses when strategizing their marketing campaign.
STAND AHEAD AMONGST OPPONENTS
You'll almost certainly have a few adversaries in your surrounding region, no matter what sort of small business you run. It will be your duty to think of methods to distinguish your organization different from the competition.
One method is to order custom office supplies. When you deliver marketing items to clients and consumers, they will remember your firm over all others. To make your materials seem their best, you'll need a high-quality logo.
COMMITMENT TO QUALITY
When people notice that you use branded office supplies, one of the first adjectives that come to mind is "quality." It will demonstrate that your organization is dedicated to performing the little things necessary to develop a successful brand.
Giving away wholesale office supplies is an excellent way to ensure that consumers remember you when they want your services. While people are likely to forget the name of the moving firm that relocated them three years ago, having a branded mug in their kitchen, for example, will serve as a terrific memory refresher.
Furthermore, giving branded mousepads to business clients will ensure that they see your brand's logo design every day while at their offices.
UNIQUE ADVANTAGE
One of the ways to offer your company some much-needed individuality is to use high-quality office supplies. Potential clients will be compelled to choose you over your competition if your workplace stationery has the proper theme, logo, and colours.
After a set amount of time, this little competitive advantage will pay off handsomely. Furthermore, every business owner should strive for originality and artistic innovation. Custom office supplies of high quality allow you to achieve exactly that without depleting your company's budget.
Conclusion
Performing with dull and unpleasant workplace supplies may have a detrimental effect on your employees' performance. Order a supply of amazing customized office stationery that your employees would like to work with to brighten the tone in the company and reinvigorate the lost enthusiasm of the staff.
People normally think of pencils, pens, notepads, business cards, and sticky notes when they think of personalized office stationery. These are all essential elements of standard office stationery. The correct workplace supplies set the tone for maximum productivity. Your workers will feel obligated to repay you for your kindness by giving you their all.