SEO
Why Keyword Cannibalization Is Scarier Than Clowns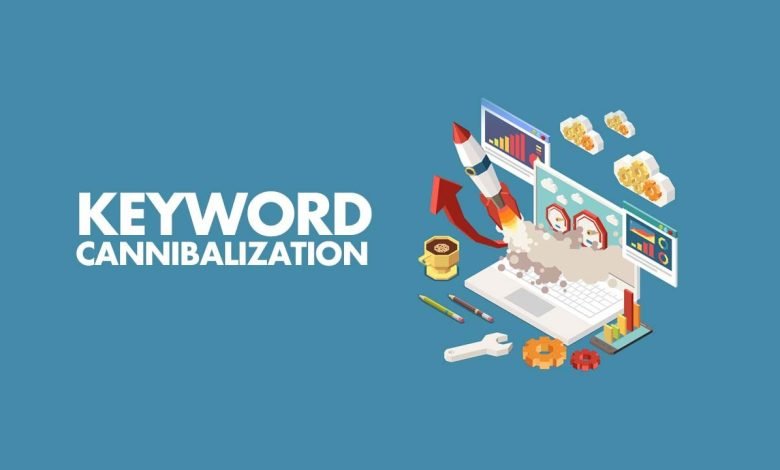 Your rankings may have negatively impacted if you optimize your articles for similar terms (we're referring to Keyword Cannibalization). This way, you are only eating up your chances to rank on Top. Keyword Cannibalism is detrimental to SEO.
What Is Keyword Cannibalization? 
By Keyword Cannibalization, we mean to have various blog posts or articles on our site, ranking for the same search query in Google. It may happen because the topic you are covering is similar, or you are using the exact keyphrases in each one of them.
Why Is Keyword Cannibalism Considered Detrimental To SEO? 
If you are cannibalizing your keywords, you are competing with yourself to rank in Google. For instance, if you have two posts on the same topic, Google will find it difficult to know – 'Which among the two topics should you rank higher?'
It is not only the wrong thing from which your SEO will suffer. Instead of a single post, several posts will be made to dilute the backlinks and CTR. Being stuck in the conflict, they will suffer from the low rankings.
For example, I have written one blog on 'Why IVF?' and the second on 'Why to choose IVF?'
To sum up, Keyword Cannibalization is Bad for your SEO because:
It diminishes the authority of your Page.
It dilutes the Links & Anchor Texts.
May devalue the more relevant Page.
You are wasting your crawl budget.
It may create an impression that your page has poor quality.
Your conversion rate will suffer.
How Should You Recognize It? 
To avoid that, you must have a content writing strategy. Here are some of the highlights of such a strategy:
If you are writing about any topic, you must first search it through a 'Site Operator'.
If you find out that the topic you were going to write is already there on your site, you should consider enhancing that article or blog's information.
Consider having different titles for your content. Don't make use of the duplicate titles.
How To Know The Correct Way To Solve The Keyword Cannibalization? 
You can solve this issue with this process:
1: Audit the Content
2: Analyze the Content Performance
3: You should decide 'Which one to keep' and 'Which one to discard'
4: Choose the action: Merge, Delete & Redirect
Apart from these, the best solution can only be framed if we work on all these:
Website Restructuring
Creation of New Landing Pages
Consolidation of Content
Find New Keywords
Use 301 Redirects
When To Consider Merging Or Combining The Articles?
If you have two articles on your site that describe the same story, you should consider combining them. Consider rewriting the two posts into an excellent article.
Tip 
When you are rewriting two posts in one, you should click on the redirect button instead of clicking on the delete button.
Do I Need To Work On The Internal Linking As Well While Rewriting? 
For sure! Google loves those who help themselves. If you want Google to make you rank, you should consider a decent internal linking structure. Your internal linking strategy must include this aspect:
You can solve the keyword Cannibalism by linking the most important posts to the ones that are less important to you. It helps Google know which ones you want to pop up the highest in the search engines.
What If I Am Having Keyword Cannibalization For The Online Shops? 
Your concern is valid. You are thinking, "Since Keyword Cannibalization is bad for SEO, What if I own an online shop targeting similar keywords as many of the products are similar to each other?"
If you have an online shop and target similar keywords, that makes sense. But it is quintessentially important to give your site a good structure. A good strategy always involves linking every product page to the category page.
Can Any Website Be At The Risk Of Suffering From Keyword Cannibalism? 
Every tremendous website or one continually expanding is at the risk of suffering from the Keyword Cannibalism. There are chances that you may start competing with your own pieces of content.
All-In-All, What Are The Solutions To Get Rid Of The Keyword Cannibalization? 
You can DELETE the Page
Can NOINDEX the Page
You can CANONICALIZE the Page
Can De-Optimize the Page
Are There Any Tools That Can Help To Check The Keyword Cannibalization? 
Various tools can help you to cope with the potential keyword's problem:
Keylogs Keyword Cannibalization Checker
SEMrush Position Tracking Tool
SEOScout Cannibalization Checker
Final Comments!
When we talk about Keyword Cannibalization, we are talking about what most people do not understand. But in this article, we have tried each bit to make our readers understand the concept of Keyword Cannibalization.
It is suggested that you should choose the right solution for dealing with the Keyword Cannibalization. Selecting the solutions that do not befit your condition can do more harm than good.