Finance
Five simple methods to spot a secure instant loan app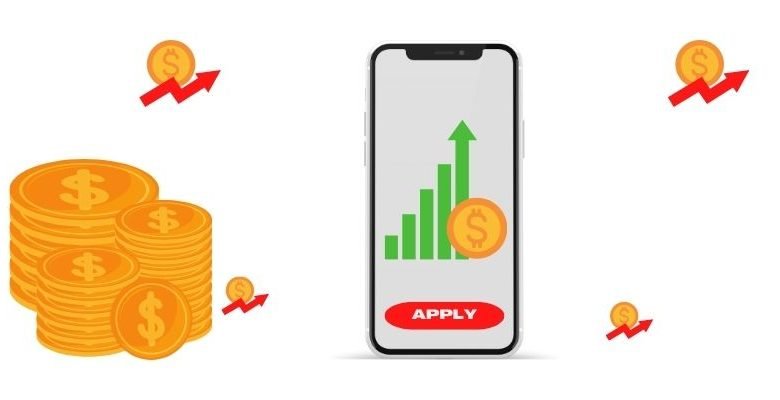 Emergency situations like losing your job or experiencing a medical emergency frequently lead to financial requirements. In such a circumstance, you don't want to take out loans from unlicensed lenders and make your financial troubles worse. You must therefore pick a trustworthy and secure instant loan application. loan apps are mainly used to get personal loans.
Are instant loan apps secure?
Your safety is maintained when you transact through a reliable lending app.
Fraud is avoided by downloading a loan app from a reputable site, such the Google Play Store. However, you must be certain about the loan application with personal checks. Installing rapid lending apps that have not been authorized by Indian regulatory bodies like the RBI is prohibited if you want to obtain loans.
When applying for personal loans online, choose wisely. Legal NBFCs or financial institutions are partnered with instant lending applications that are in operation. These applications can be regarded as secure for online loan applications.
Five methods to spot a reliable instant loan app
Before using a loan application on a personal loan app you have in mind to apply for an immediate loan, you should confirm the app's legitimacy.
The five indicators of a secure instant loan app are listed below:
Does the app's developer have a physical location and a website?
The app where you intend to borrow something needs to have a physical address. Avoid utilizing the loan app if you can't locate your lender's actual physical address. To avoid legal repercussions, loan scammers frequently maintain their anonymity.
A legitimate lender operates from a registered office. As a result, the name, contact information, physical address, and email address of your lender must all be available online.
Do some research on the loan app's parent firm. A reputable lender will have an official website and an app. You should not proceed with the loan application if it does not have a website.
Is your lender or its partner registered with the RBI?
Online personal loans can be obtained quickly using lending apps. You must, however, be aware of and avoid fake loan applications.
To determine whether your lender is affiliated with the RBI, you must review its credentials. To provide loans, the lending app and its parent firm frequently collaborate with NBFCs and other financial organizations registered with the RBI.
Be financially astute, adept with technology, and only borrow from RBI-registered sources.
Check online for ratings and reviews of your lender
On Google Play Store or other review websites, previous users of the loan app frequently leave feedback on the products or services they used. By paying attention to their reviews, you might learn more about the quality of your lender's loan. Consider the Google Play Store app ratings as well.
Before employing your lender, it is a good idea to research its ratings and reviews online. You can learn more about the lender's operations through the reviews on reliable websites. Additionally, you'll be aware of any unethical behavior on the part of the lender that past borrowers have reported.
Check to see how much personal data access your lender is requesting
For authenticity and underwriting checks, certain lending applications may want access to your contact information as well as your gallery. Of course, reputable lenders would maintain the privacy of such information and keep it from being shared with outside parties.
However, by following their carefully vetted collection processes, lenders are now able to complete underwriting without needing access to your galleries and contacts thanks to advances in fintech technology. Any fraudulent conduct is effectively stopped by a lender with this capability.
To keep their data secure, prudent digital lenders also conduct information security audits and frequently check the performance of AI. Prior to giving the lender your personal information, you must conduct your due diligence on the lender.
Is your lender's website secure?
On the pages of your lender's website where your personal information is requested, look for a lock icon. Websites that begin with https:// are secure because identity thieves cannot steal users' personal information from them.
If your lender has a good reputation, it will safeguard your information from loan frauds and make sure it is safe and inaccessible to others.
Additionally, if your lender is secretive about crucial information like loan interest rates, it's most likely a loan app scam.
Conclusion
Before providing your personal information and bank account information to a loan application, there are a number of questions you should ask yourself. You can determine the authenticity of your loan provider and their rapid loan apps using a variety of other similar signs. You must be aware and able to distinguish between safe, legitimate loan applications.