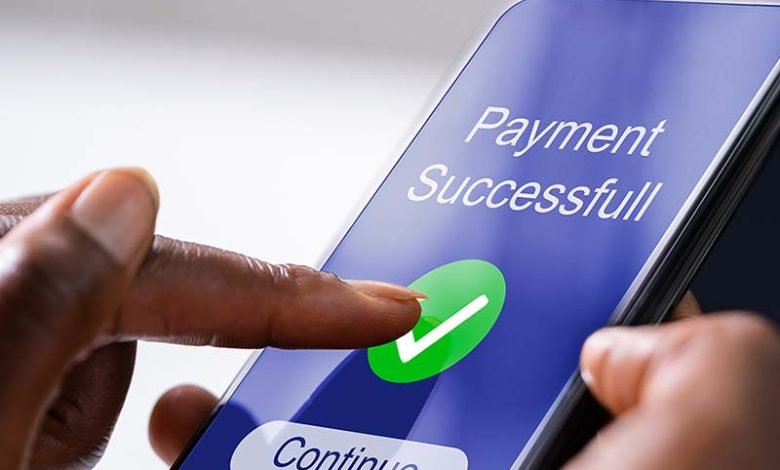 QUICK SUMMARY:
Nowadays, everything is digital wallet, and Digitization is transforming the way of living.
Digitalization has a huge impact when it comes to the payment system. Now You can make payments fast, securely, and effortlessly by using digital payment solutions. In the upcoming years, digital wallets will be used by every household and business.
INTRODUCTION:
Earlier, back in 7000 BC, exchanging goods and materials was the only medium of payment. As time passed, coins and paper money became the primary source of transactions. Then came Bills of exchange, checks and cards to make the payment process smoother and more effortless. But when technology met the payment system, it changed the payment approach.
Technology is developing and playing a vital role in making the payment system seamless. According to the report of Statista, $5.8 billion transactions were made using digital wallets in the year 2021. One of the foremost reasons behind the increase in using digital and contactless payment solutions is covid-19.
With the passing of time, the world is moving towards a contactless and cashless ecosystem. Today, every business and individual around the world is using digital wallet solutions to make secure, faster, and frictionless transactions.
There are several digital wallet trends in the market today with different functions, usage, and approaches but Before moving to the top digital payment trends of the year 2022, let us know about the digital wallet.
What are Digital Wallets?
Digital wallets are software, online services, or applications that make financial transactions electronically. It securely stores the payment information of the user such as credit card and debit card details and uses them at the time of payment.
Digital wallets integrate with the personal or business bank account using a pin or password, to make payments easy, faster and reliable.
Apple pay, Google pay, PayPal, Venmo, and Samsung are some of the most popular and trusted digital wallets.
Top Digital wallet trends of the year 2022:
CryptoCurrency wallet:
Only a few years ago, blockchain wallets came into existence, and now blockchain wallets have more than 83 million users. The total number of users of crypto stands at 320 million worldwide.
A Crypto wallet allows you to keep your virtual cryptocurrency safe and accessible using a private key(Password). It stores both private and public keys and interfaces it with all the available blockchains. Crypto wallets also allow you to send, receive, manage and spend currency such as bitcoin and Ethereum.
The process of sending crypto to others is very straightforward. All you require is the wallet address or QR code of the recipient. Now you only need to enter the address and select the unit of crypto you want to send.
There are two types of crypto wallets available in the market – custodial and noncustodial. Custodial wallets are third-party wallets, and the third party keeps the key for you. While non-custodial wallets are personal wallets in which you are responsible for your key.
You might also find several other software wallets, hardware wallets and paper wallets with their features.
Crypto wallets are getting popular around the world, and now individuals and businesses have also started to adopt crypto wallets as a medium of payment in this digital wallet trend.
Payments using Smart Speakers:
Smart speakers are now becoming a part of our daily life. From getting any information from the internet to ordering food from your favorite restaurant, it does it all.
Smart speakers are internet-based voice-activated devices, which help you with your day-to-day tasks.
Smart speakers work on algorithms that use voice recognition technology. It understands what the user is saying and acts on that. After that, it sends the recording over the internet to the processing area. The process area converts the speech and response back to the speaker.
Today there are multiple smart speakers available in the market with numerous features. The first smart speaker Amazon Echo was launched by amazon back in 2014, and after its success, multiple top brands like google, apple, and Sonos also came into the smart speaker market.
A report from PWC shows that Around 50% of users use voice-activated devices to buy or order something.
According to Statista, 28% of users use smart speakers to make payments or send money.
Smart speaker-based, voice-enabled technology has the potential to lead the contactless payment solution market. A report by Juniper states that the voice commerce market will grow to $99 billion by 2026.
Today, voice-activated technologies and speakers are transforming people's lives by providing effortless and futuristic contactless payment solutions.
NFC(near-field communication) Payment:
NFC payments are contactless and secure payments that use near-field communication to transfer encrypted data between two devices like payment terminals and mobile phones, credit cards, and debit cards.
NFC payment solutions like Apple pay, Google pay, and Samsung pay are becoming the preferred payment medium of transactions because of the speedy checkout process.
Today, numerous NFC payment devices are available in the market such as cards, phones, and other wearable devices.
The research found that there will be 1.49 Billion NFC-enabled devices by the year 2025, and the market value will be 47 billion by the year 2024. Now more than 20% of the population is using NFC payment solutions.
A study by insider intelligence shows that China is leading the mobile payment user share with 87.3% of mobile phone users. Asian countries like India, Japan, South Korea, and Indonesia also have a good user base for mobile phone payments.
NFC payments will continuously rise because of easy access and faster transactions.
Payment through Biometric authentication:
Biometric authentication is a process done for security purposes using different biological characteristics of individuals to verify their identity. Users can be verified using features like fingerprint scanning, iris recognition, face recognition, heartbeat analysis, and others.
Nowadays, Biometric payment technology is making payment systems safe, secure, convenient, and effortless with a simple touch. The Biometric system stores the biometric data of individuals and verifies with the user at the point of sale to make a payment.
Digital wallets like apple pay and google pay have also introduced in-app biometric authentication.
According to Juniper's research, it is found that, by the year 2023, $2 trillion in-store and mobile payment transactions will be authenticated by mobile biometrics. The study also forecasts that there will be 1.5 billion smartphones to use biometric software by the year 2023.
Currency Biometric payment technology is in the development stage. And it has the Huge potential to become the most reliable and secure payment system.
QR(Quick Response) code Payment:
QR code is a 2D scannable barcode that contains various information and conveys that information instantly. It is a simple and effective way to transfer funds as-well-as data from one party to another.
To use a QR code, you need to scan the barcode through your mobile or other devices, Enter the amount you want to pay, and enter the security pin for the transaction.
According to the study by Allied Market Research about the "QR code payment market", forecast the QR code payment market is estimated to reach $35 billion by the year 2030 with a growth rate of 16.1% CAGR.
Research by Statista states that within 7 months, the awareness of the Quick Response code payments increased by 40% in the year 2021.
China is using QR code payments since 2010, and now it is use for ⅓ of all the payments. Other than China, countries like the US, India, Australia, Singapore, Switzerland, and Malaysia have also used QR codes to make payments and share information.
Conclusion:
The technology for cardless and contactless payment solutions is advancing with time. Now people around the world are preferring digital wallet solutions to make payments over other modes. because they are convenient, secure and easy to use.
Digital wallets are the future, and top digital payment trends will play a vital role in the process of shaping a digital payment world.