Video
The 9 Top Video Animation Trends in 2022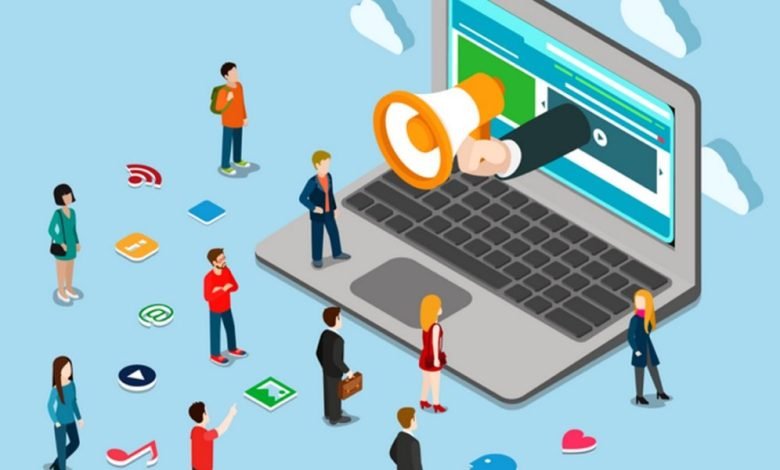 Marketing is an art that requires a large collection of tools.
These tools have to be versatile enough that they can be used to create content for any industry, brand, or product. And over time, this set of tools must grow, adapt to the ever-changing ways in which the human race interacts.
These tools also have to perform a specific function; to convey information in an entertaining manner while providing a useful amount of information that nudges the viewer to engage with, buy. Or consider buying a certain product or brand of product.
One such tool is the use of video content. In the past decade, video content has enabled large and small brands to promote their products in new and exciting ways that were never even considered before. Things such as the green screen were the first forms of innovation regarding. Video content and the world has come such a long way from then.
Today, virtually anyone can create video content by either using their phones, cameras, and /or laptops. This is partially due to the creation of video animation services which allows people to create compelling storylines and visuals based on their imagination while sticking to a relatively small budget. So today, we are going to discuss the trends that are at the bleeding edge of video animation in 2022.
#1. Combining 2D and 3D Animations
The first trend we noticed in a large number of online animated videos was the use of both 2D and 3D animations together. Essentially, artists created a 2D animated video that featured some minor 3D animations to help make the video look more life-like. This allowed creators to make their content more entertaining and helped them direct the audience's attention to important aspects of their video.
Not only is this approach employed when making marketing videos, but it is also used in creating animated movies too.  It has also been used in the creation of visuals for music videos as well. Another key aspect of combining 2D and 3D animation is to use 2D animation overlays as moving parts in a video. This creates a cartoon-like effect for the video being made.
#2. Vector Animation
Web Design is one of the key industries that heavily rely on video animations. But they mainly rely on more complex methods. One such method is the use of Vector Animation. A vector is a mathematical representation of an image. Which can be resized for larger or smaller displays based on mathematical values rather than being based on the use of pixel coloration. Most graphic design applications use a vector file rather than a bitmap (a file that relies on pixels and their colors). As is the accepted practice among experienced animators in 2022. Vector animation is also called Scalable Vector Graphics, which is the technical name for Vector Animation.
The benefit of using vector animation to make website designs is that the relatively low file size of the animation is very useful in lowering load times for your website.
#3. Color Scheme Based Animation
Color scheme animation is a great tactic for utilizing the brand colors of any major corporation in a video animation being made for them. This allows creators to make an animated world that is based solely on a few simple colors that feature the basic theme of the brand being shown in the video.
The colors are derived from something related to the brand, such as their logo. And then the colors are used in every possible manner to create animations that are based on the theme of the brand. One of the ways this is used in Web Design is to use a soft color pallet to make the elements of the animation stand out from all the vibrant and sharp colors that are commonly used throughout websites.
#4. Liquid Motion and Morphing
Another great way to make a very smooth transition in your animations is to use a trending animation method called Liquid Motion. Also known as Morphing, this technique is capable of morphing any element of animation into another shape, size. Or color through the use of a smooth transition that transforms the elements to make them seem natural.
If done right, this is a great way to integrate high-speed motion graphics into your video animations and make them stand out on your website. By creating a loop of your transitions with Liquid Motion. You can entice users to keep watching the satisfying animation over and over again. Another great thing about this technique is that it is a valuable asset when it comes to improving the SEO ranking of your website.
#5. VR Animation
One of the most popular and effective applications of Video Animation is in the world of Virtual and Augmented Reality.
This method provides several applications such as integrated learning. Quality entertainment, and the delivery of information in an entertaining and interactive environment. However, it is also very hard to create such animations as it heavily differs from creating animations on a predetermined canvas such as in Video Animation or Website Design.
Currently, the largest players using VR animation are in the gaming industry, although tech giants like Apple and Microsoft have also taken huge steps in the advancement of AR & VR technology, which suggests that this trend will quite possibly be in use for a long time.
#6. Thin Line Animation
This animation technique is perhaps older than television itself. Initially seen in the first animations made by Disney and other players in the Animation industry. Thin line animation employs the use of simple animations which rely on simple lines to create the shapes and figures in the animated video. This includes the characters and other elements of the entire animation. And they are also effective in creating characters that seem relatable yet funny and entertaining.
By using various color techniques, animators can create several hundred characters from just one design template. Or they could even create an entire environment based on a certain design style to suit a specific character design. The applications of these animations are widely respected in the Cartoon Animation world. You may recognize these styles in old and new cartoons on various channels.
#7. Anthropomorphism
Although it may take a bit of practice to pronounce. Anthropomorphism is another great animation trend that has been around since the creation of cartoons and television. A great example could be the movie "Cars" which incorporates anthropomorphism in its entirety as the movie shows what life would be like if cars we alive.  Feeling thirst, or hunger to inanimate cars.
#8. Scroll Animation
Have you ever scrolled down on a website page and found the page responding to how far down you scroll? A great example of this animation technique is the Samsung and Apple Websites. This method provides flair to your website design and makes it more enticing for potential customers or viewers.
There are also several innovative ways that. Businesses can use Scroll Animation to make their brand stand out and influence their audience.
#9. Hover Animation
Another great Web Design or UI/UX Animation trend is the use of hover animation. One simple example of hover animation could be the changing of a cursor as you browse a particular website.
Not only does this make your website feel more personalized. But it also gives off a great impression to potential customers. By making certain aspects like a "buy now" button use hover animation. It can be easy to encourage customers to buy products by gaining their attention with motion graphics and interactive content.